Yesterday Bobbi Brown launched a whole new texture of lipstick. For a brand that started out with lipsticks alone, that's a pretty big deal. At first look, the packaging didn't blow me away, but with further investigation, I actually think this new texture is a bit of a game-changer for the brand. The 'Crushed Lip Color' (note the american spelling – not my typo!) lipsticks are super balmy in texture, yet still deliver a solid (not totally opaque) soft matte pigment too the lips. Bobbi Brown claim they have the staying power of a stain too… apparently 8 hours. I have to say, no lipstick has ever stayed 8 hours on me but these really are very impressive. Considering they feel like a balm, the washed-out looking pigment stays on your lips for hours, and more importantly… fades beautifully too. Kind of a stain-balm-lipstick hybrid and very impressive all round.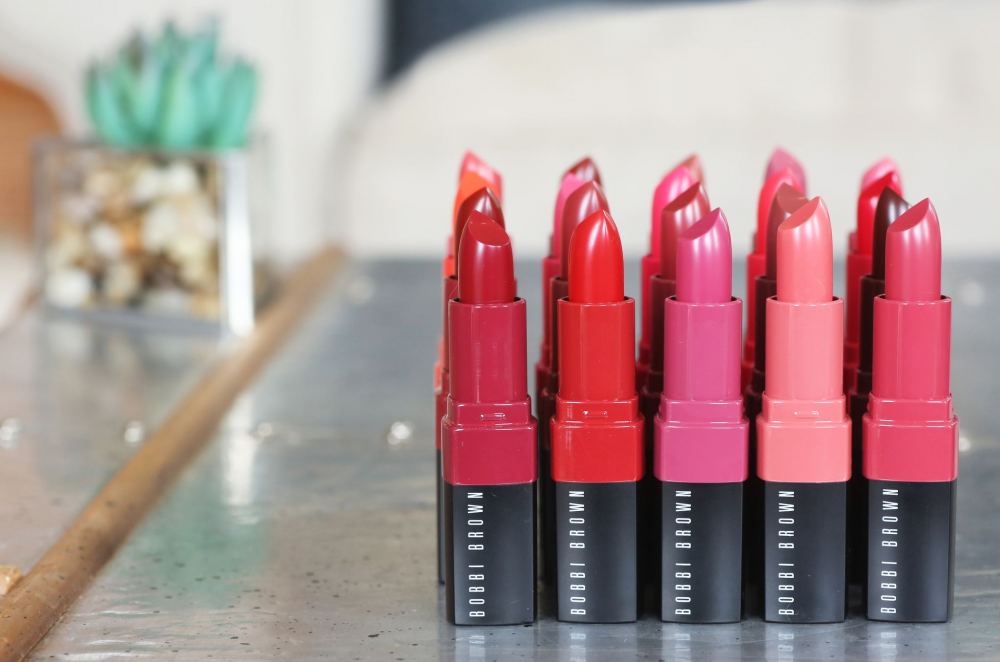 They are comfortable to wear and have a slight (very subtle) mint-iness to them. Not so much that they taste of mint, but that they feel ever-so slightly cooling on the lips. I like it. The brand say 'you don't need a mirror' to apply them however, with the deeper shades, I tend to disagree with this statement. Yes, they are supposed to give that diffused, messy 'just-kissed' look, but you do still want to make sure you're not going outside the lines if you get what I mean – these are easy, care-free lipsticks, but any red lipstick needs a quick check in the mirror in my humble opinion!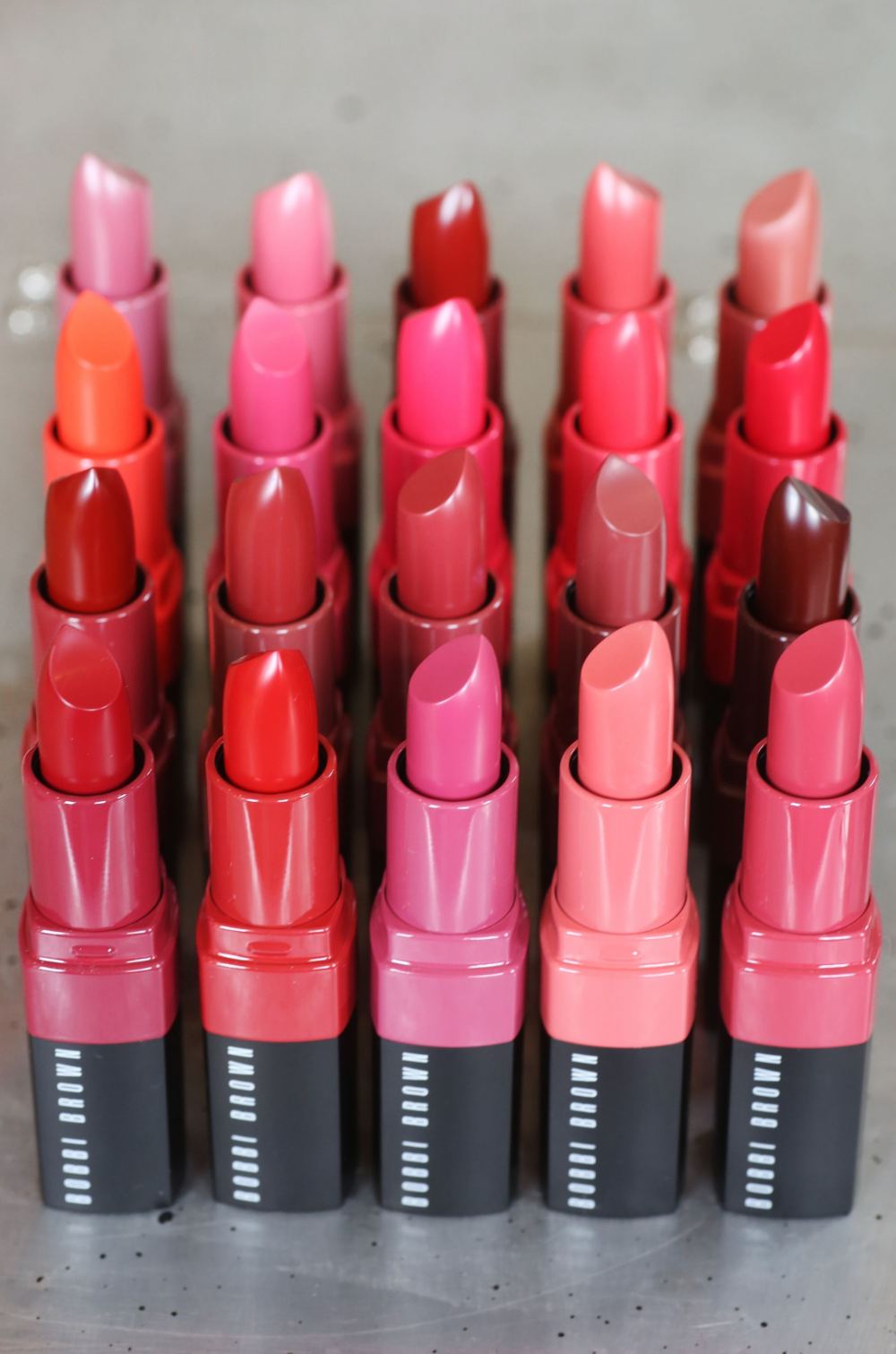 They are launching with 20 shades. I have to say, while the colour-coded packaging doesn't look as sleek and sophisticated as the classic Bobbi packaging, it's really useful for identifying which shade you're going for, especially if you have a couple of colours. A lot of the shades in the bullets look really quite similar, but if you swatch them you can see they do have a good variation of shades. My three personal favourites are 'Bare' (pretty much the only real nude), 'Babe' (pinky-nude) and 'Grenadine' (Washed-out pomegranate).
I've watched these three on my lips below so you can see the finish better. What do you think? I really like them – a great 'throw in your bag' option, but still great if you want to add a little pop of colour without having to worry about it too much! These just launched in the UK and are £24 each. Find them online here.