*Sponsored Post
This week, my friends over at 
Olivia
Burton
 asked me to write a post all about how I like to spend my time in London. Perfect timing really, as my favourite person to spend time with is 
always
 Mike… (let's hope he feels the same way?! haha) He's rarely in London as he works in the opposite direction and therefore I do tend to spend a lot of time in the big smoke flying solo, or with friends. However, we had a baby check-up there this week so it was the perfect opportunity for him to take the afternoon off work and we got to spend some lovely time together. Such a treat!
In this post, I thought I would share a few of my favourite things to do when I have a free afternoon in my favourite city, as well as showing you some of my favourite picks from 
Olivia
Burton
's latest collections…
.
Our first stop was afternoon tea. Mike LOVES afternoon tea, however, I often find it a little stuffy or pretentious (depending on where you go, but some of the more old fashioned ones tend to be a bit overly formal for me). So I took him to my absolute favourite spot in London for afternoon tea – The Ham Yard Hotel. I love it for a few reasons… it's always got a nice, buzzy atmosphere; the staff are really brilliant and friendly, they do the BEST scones out there and it's under £20 each. Some of the pricier options in central London end up being £45+ which is a lot to spend on tea and cake if you ask me!
.
One of my favourite additions to Olivia Burton's lineup this year is the Marble Floral collection – such a gorgeous take on the classic, traditional Olivia Burton designs. With the clean marble background and feminine florals, the watches make a lovely statement and it's nice to have something a little different and more fun! I've paired it with the Forget Me Knot bracelet and a selection of different rings from the brand's jewellery collection.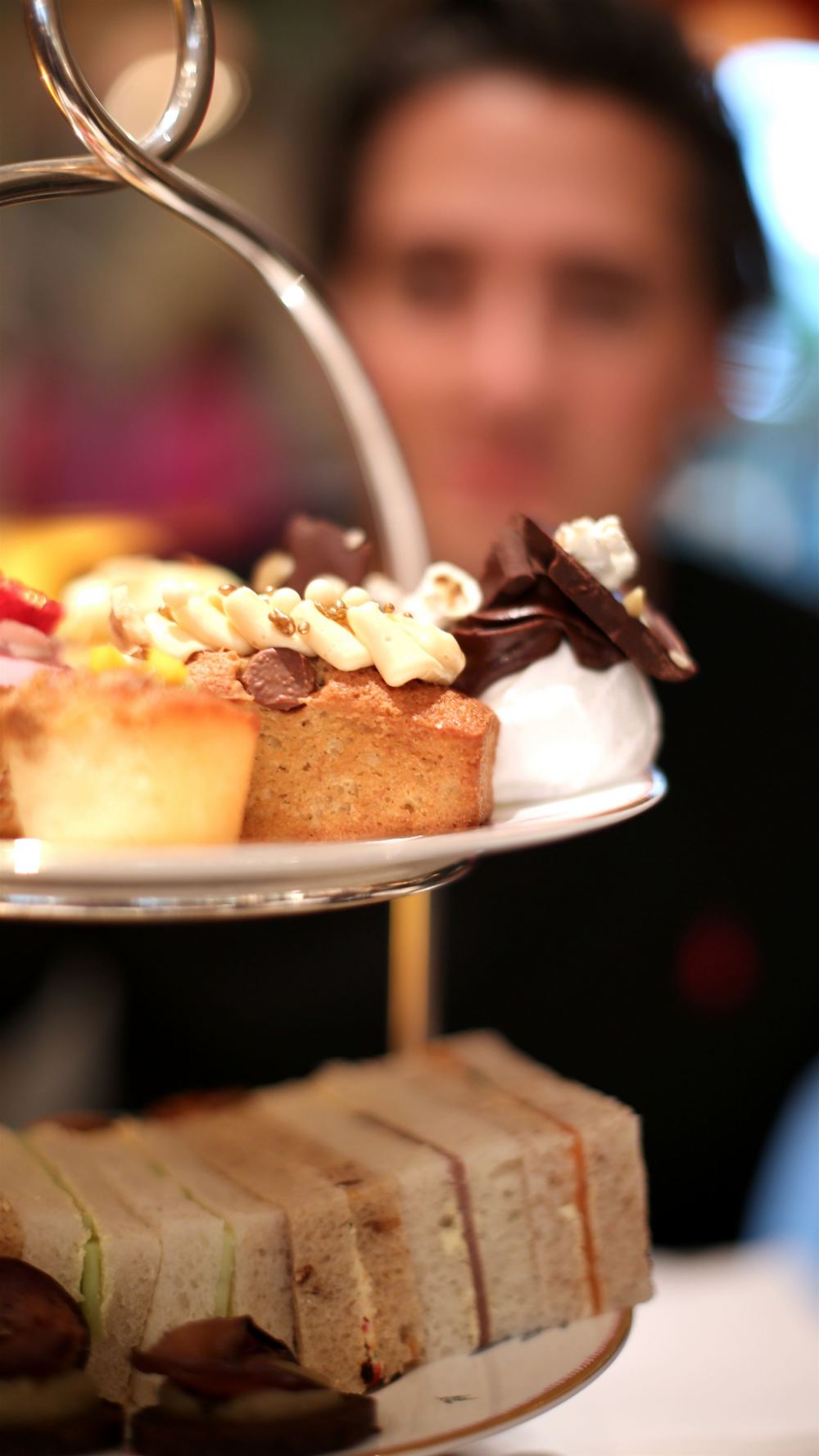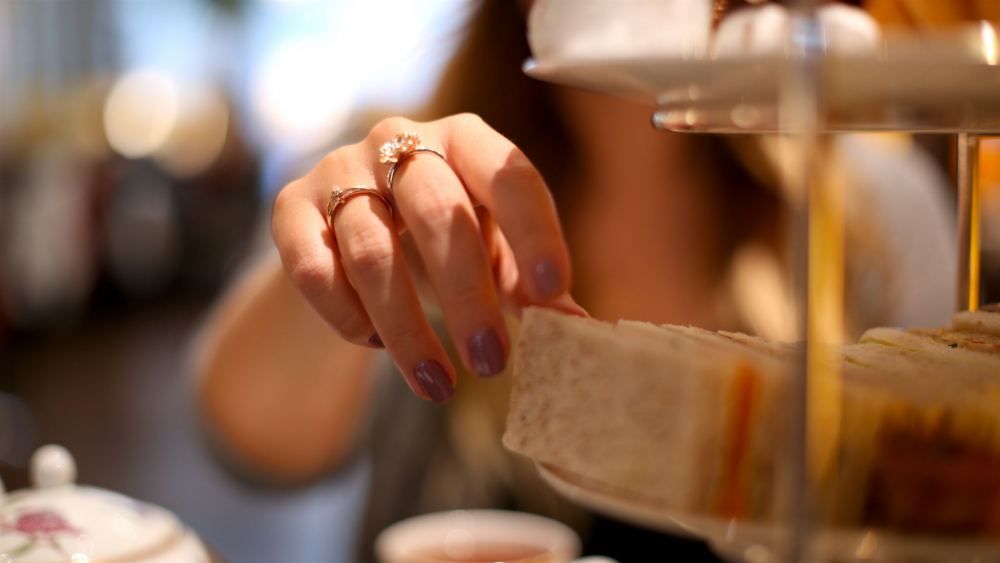 We then walked up to Liberty and had a wander around their home and baby floor. This is a current favourite activity for me alone, but when I'm with Mike we love looking at inspiration for the house even more (even though we don't always agree!) We moved house in November last year and still have loads to do. We don't usually ever end up buying anything from expensive places like Liberty and tend to scour antique auctions instead as you can usually get some great bargains, but Liberty is without a doubt my favourite place to look for home inspiration. It's always fun too as they have such cute quirky stuff (Mike had a special soft spot for this Liberty-print dachshund head… until he saw the price tag! haha) The fabric section is especially brilliant for inspiration. They have a kaleidoscope of different prints, textures and colours, all draped beautifully – dreamy! I had my eve on a beautiful mustard yellow cushion with a bee on it, but again, couldn't bring myself to part with the cash…
.
They also have the most dreamy baby section, again mainly for looking rather than buying, but if I ever have a spare few minutes in the area I absolutely love having a look around there and checking out the beautiful Liberty-print baby smock dresses!
.
Possibly my favourite pick this season is this gorgeous matte black and rose gold 'After Dark' watch. My style definitely gets darker and more edgy in autumn/winter, so this goes so well with loads of my wardrobe this time of year. I love how this is the perfect balance of masculine and feminine with the matte black finish and larger size, contrasted by a slim fit and rose gold details. As per usual, I love layering my watches up with bracelets and the rose gold brings out the details in the watch really nicely.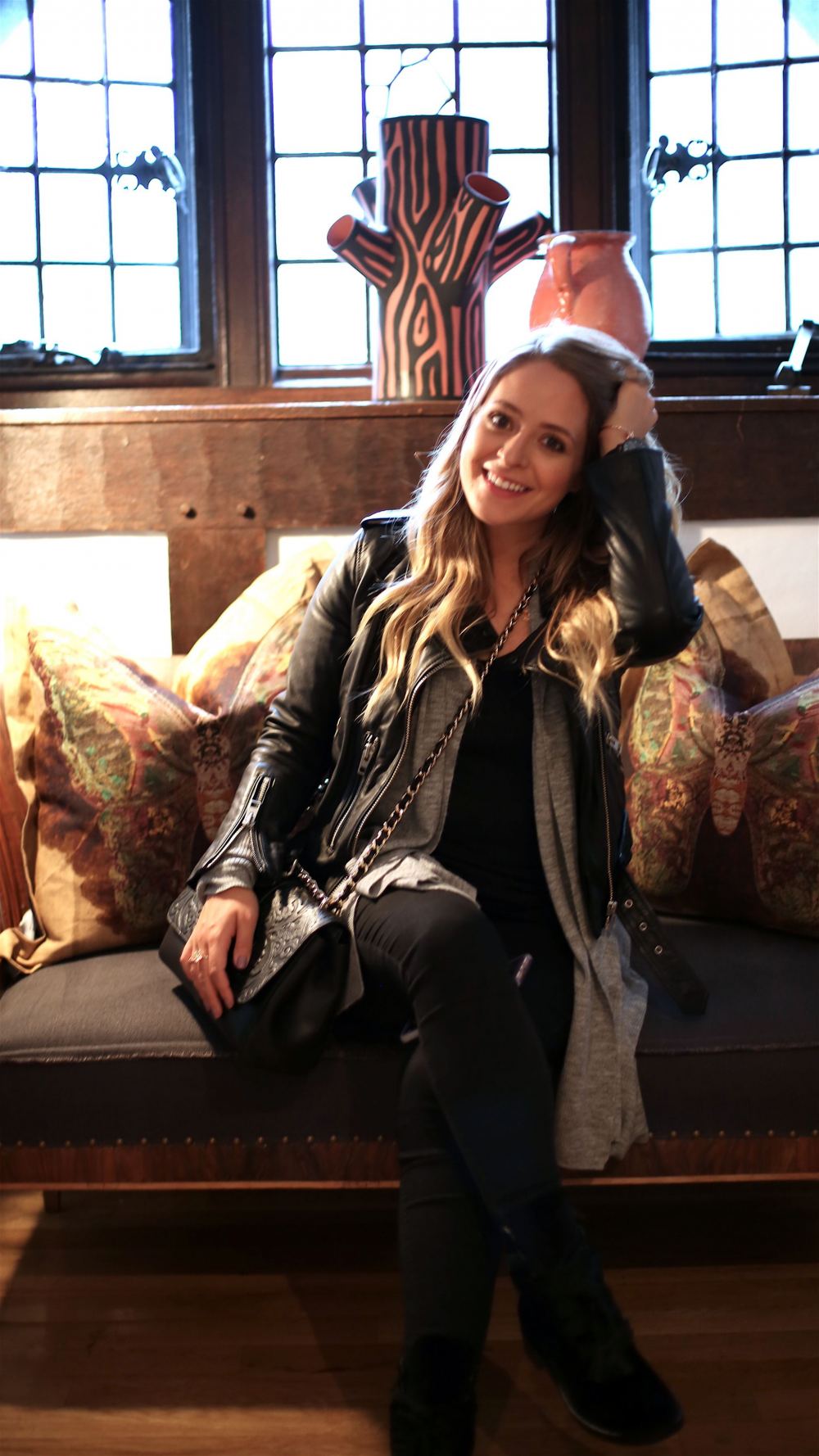 Whenever we have time together in London, we always schedule in some time to see friends, as most of our friends live in London, we don't get to see them all together as much as we would like… It's also been a few of their birthdays over the past few weeks, so before heading back home we met up for a little celebratory dinner at Caravan in Kings Cross. Again, this spot is super convenient if you're heading back on the train late and don't want to have to worry about missing the last train home… but equally don't want to eat in somewhere distinctly average (as tends to be the case near the stations!) It's always packed and they serve the most delicious selection of different sharing plates, pizzas and homemade ice-cream! A few hours, countless slices of pizza and lots of ice-cream later – we hopped on the train back home.
.
The bee designs have always been a favourite of mine, but I'm absolutely loving this little bee disc necklace at the moment… it's really cute and comfortable to wear and I love the lattice detail on the disc too. The watch I'm wearing is also from the new vegan leather collection, so if you don't wear leather but are a fan of the 

Olivia

 

Burton

 designs, it's definitely worth checking them out!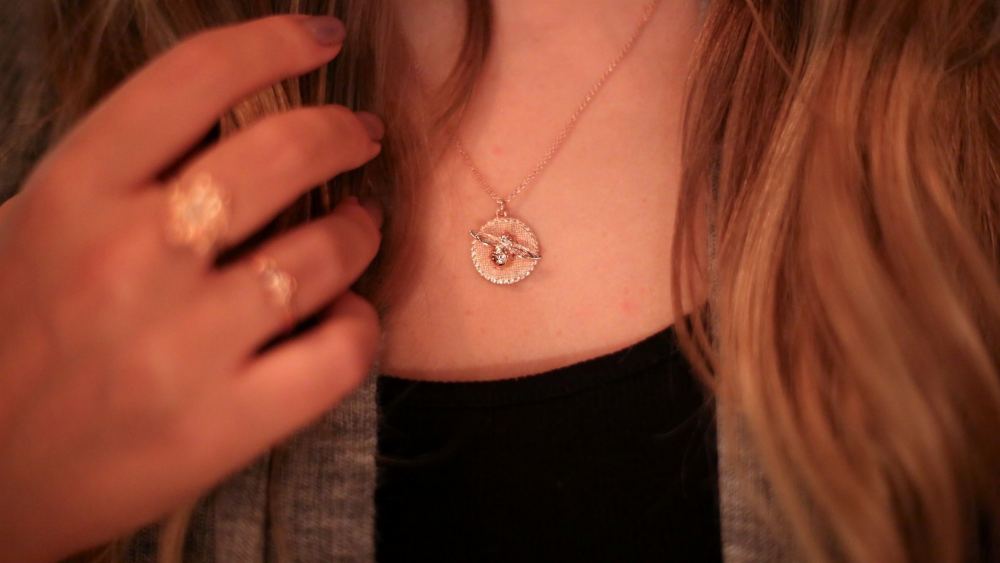 Thanks for sharing our afternoon, and a big thank you to 
Olivia
Burton
 for partnering with me on this post – we had such a lovely afternoon together! I'd love to know your favourite way to spend time in London? XO
*This post is sponsored by 

Olivia

 

Burton

. All thoughts are my own and I only ever work with brands I genuinely love and use. I've worn an 

Olivia

 

Burton

 watch for years and have bought many as gifts for friends and family too!