*Sponsored Content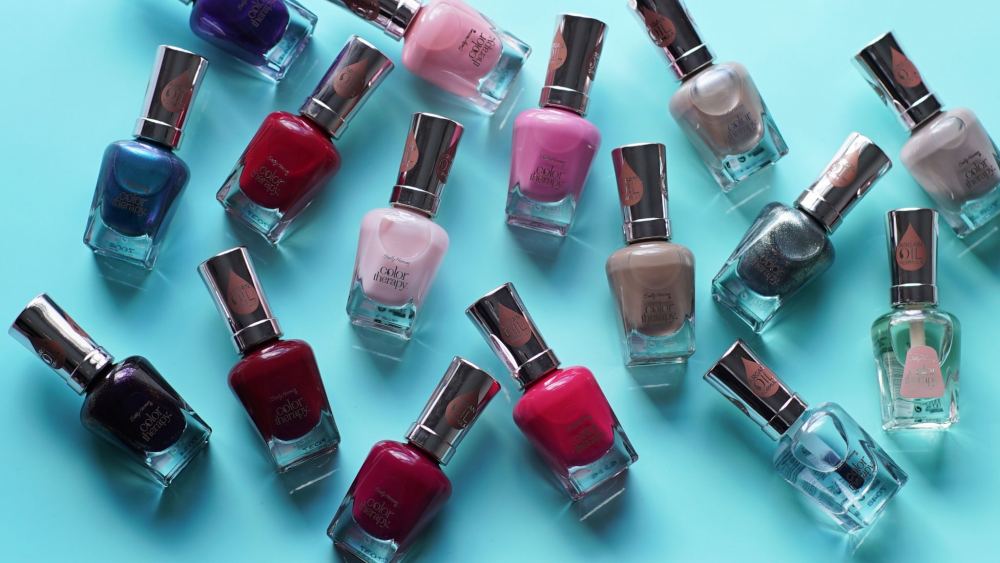 I've had a bit of a funny few months when it comes to my nails… I had a really, really bad gel manicure about three months ago (basically, my nails were butchered! Filed down until they were super thin and fragile!) I didn't really realise how bad it was at the time, but have since been left with paper-thin nails, and have therefore put myself on a bit of a nail detox until they have grown out and fully repaired… which means short nails for the main time! Sad times. I've also been letting them breathe as much as possible and using lots of nail care oils and strengtheners to help then to stay as strong and supple as possible.
Sally Hansen has always been my go-to brand for nail care anyway, so their strengtheners have been on regular rotation during my nail-repair efforts, but when I found out they were launching a new care-meets-colour range, I was so excited to try it (who doesn't want to kill two birds with one stone, right?!)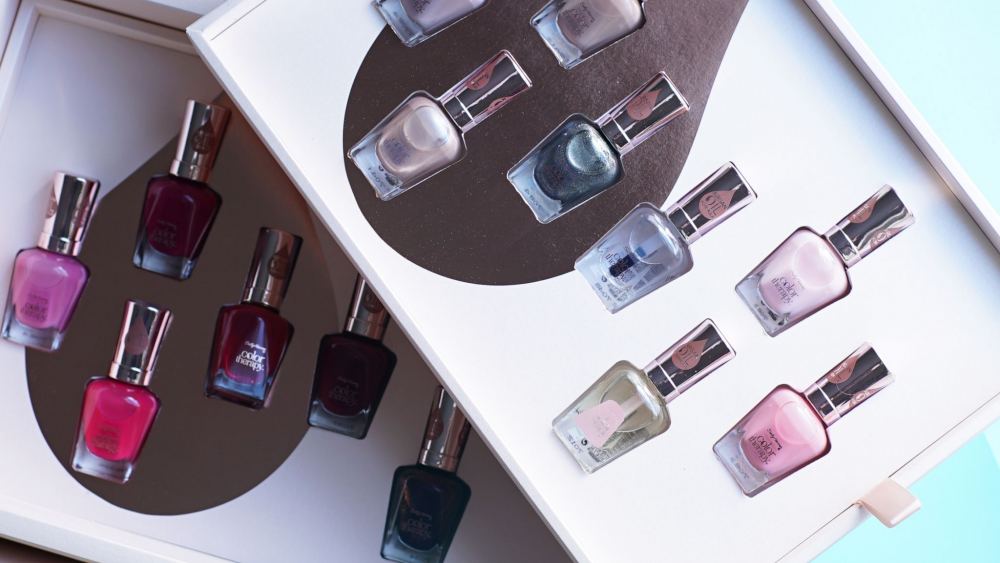 All of the colours are formulated with a complex of natural oils including Argan, Acai, Evening Primrose and Vitamin E, which help to nourish and moisturise weak, dry nails back to health. You therefore apply the colour directly onto the nail so that the oils can penetrate your nail… no need for a base coat! They also have a smoothing effect on the surface of the nail, so if you have any ridges or cracks, your nails still look super smooth regardless.
What impressed me the most about these polishes however, was the shine. Even before applying the top coat my nails looked super shiny, but after using the top coat, they were left with an almost wet-look shine to them, which last for days. The staying power of the collection is also seriously impressive. With my super weak, bend-y nails, I've been struggling to keep normal polish on without it chipping or flaking in one day, but this stayed on my nails for five days completely chip free which I was really impressed with, as I struggle to keep polishes perfect for that long even when my nails are super healthy and normal! They've also launched a nail & cuticle oil with the collection, that is designed to be applied both before and after colour application… being used every few days to keep your cuticles and nails hydrated with a single drop. I'm been a fan of nail oils for ages and this one is really lovely and one of the more affordable options out there, so I'm really happy to have discovered it.
The shade selection is also huge, with an impressive 38 colours to choose from including a range of stunning, vibrant metallics (always a favourite of mine – the metallic blue hues 'Reflection Pool' and 'Indiglow' are absolutely stunning and definitely my top picks from the range if you're looking for something unique), they also have some gorgeous nudes, classic reds (the deep berry-pink 'Oh My Magenta' being a personal favourite of mine too) and everything in between – literally something for everyone, to any mood.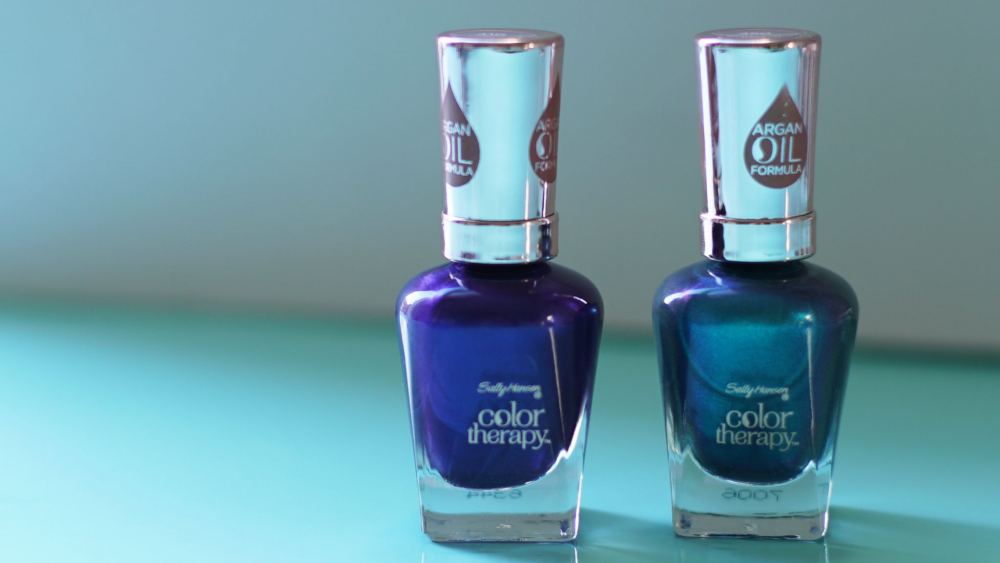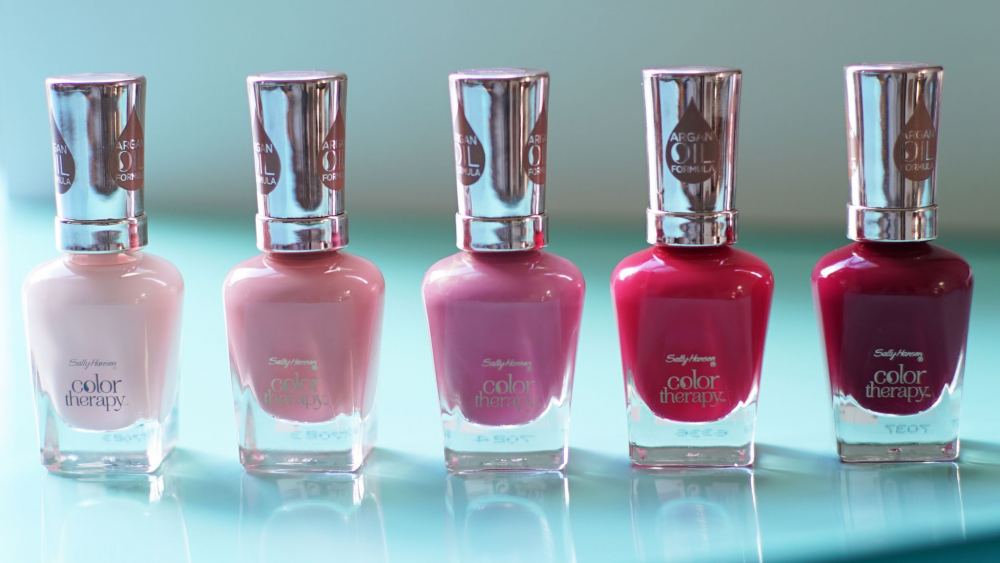 Overall, I've been so impressed with this collection, and the gorgeous shade selection, it's definitely going to be my manicure of choice for so long as it takes my nails to recover (and probably long afterwards too!)
The range launched exclusively into Boots last month, with a huge 38 shades, the top coat and a nail & cuticle oil. All priced at £8.99. You can shop my favourite shades HERE.