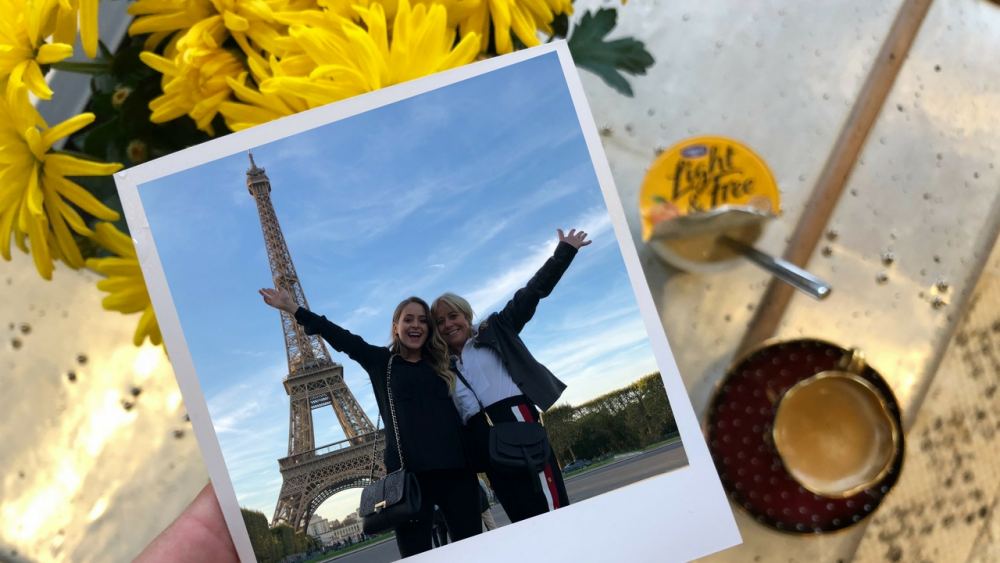 *Advertisement
If you've missed my last couple of blog posts for Light & Free* this year, you might not know that I've partnered with them for the whole of 2017 to share some of my favourite moments and music with you all. This time however, I got the chance to plan a really special day out with my mum, and I'm so excited to share a little snippet of it all with you! I vlogged the day, so if you'd like to see that you can head over to my vlog channel here (I'll pop the video at the end of this post too!)
If you haven't already caught up on all of my playlists on the Light & Free* Spotify hub, you can head over and check it out here there's loads of other content from other people I follow on there too so it's well worth checking out! If you're not familiar with Light & Free* yet either… they make super yummy, 0% fat, 0% added sugar yoghurt (they've also just launched a coconut flavour one that I tried for the first time this week… and I think it might be my new favourite!)
So… Tuesday was my mum's birthday, and I had asked her if she would like to come to London with me for a couple of nights for a surprise outing the following day… little did she know I'd planned a full-on day out in one of my favourite cities and a place she's never been to before… PARIS! I surprised her with an eiffel tower birthday card telling her my plans and we got an early night ready for the 6am start the next morning… I absolutely love getting to travel with my mum, as we used to spend so much time together when I was a little girl (I'm quite a bit younger than my brother and sister, so my mum was my best buddy growing up!)
We hopped on the Eurostar just before 8am, and by the time we had finished our delicious breakfast on the train, arrived at Gare du Nord and walked straight over to beautiful Montmartre… making our way up the mountain of stairs lined with iconic lampposts to see the skyline from the Sacre Coeur. The best way to introduce my mum to the city – she was speechless (and I have to say I was pretty breathless after all those steps too! ha!)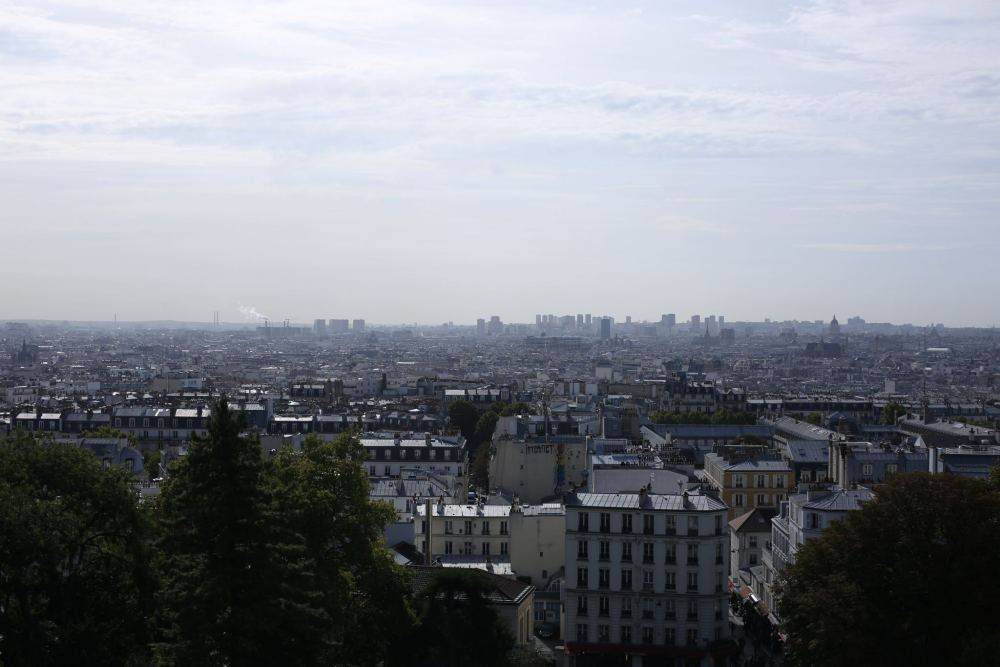 Next we hopped into a cab and headed over to the stunning Place Vendome and did some window-shopping in the beautiful boutiques as we wound our way over to one of my favourite spots for lunch in Paris; Hotel Costes. We nibbled on their shoestring fries (simply the best – if you ever go, you have to try them!) rigatoni and steak before wandering down to the most indulgent spot in the city; Angelina! Angelina are famous for their beautiful pastries, but even more so for their ridiculously rich hot chocolate, which is quite literally the most delicious thing you'll ever taste if you have a sweet tooth – what a treat!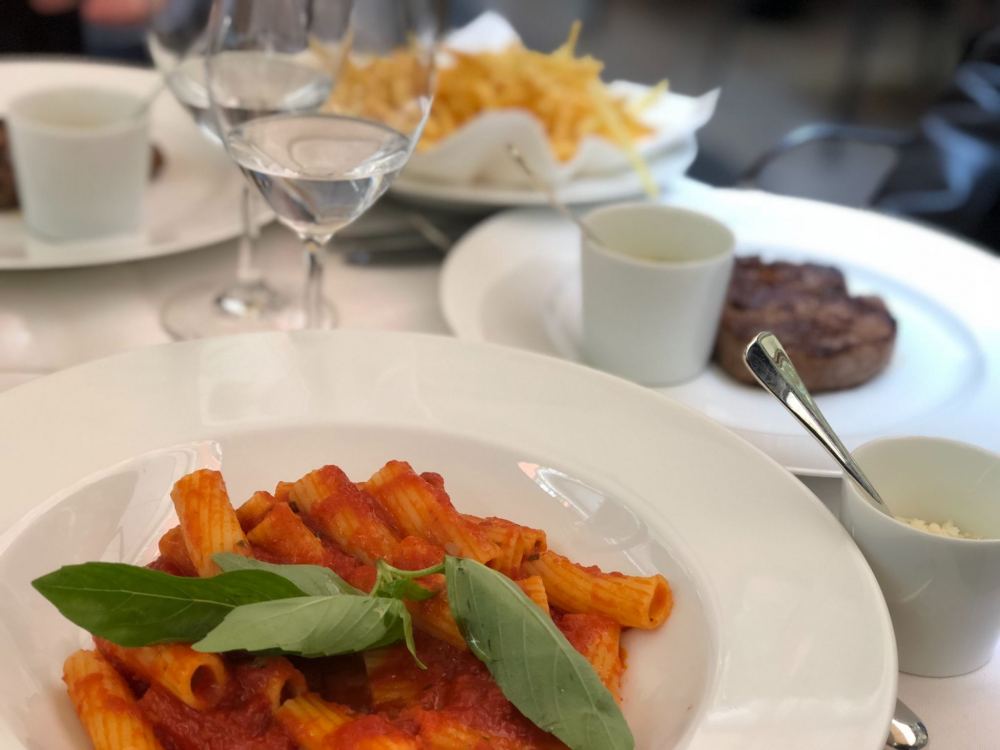 We walked and talked all the way through the stunning Tuileries Gardens up to the Palais Royal and The Louvre, talking in the sights along the way before making our way down to the riverside of the Seine and strolling all the way along, crossing over to see Notre Dame. I then took mum down to one of my favourite shopping spots in Paris; Saint-Germain Des Pres where we did a little more (window) shopping and stopped for a coffee in one of the typically parisian cafes, squeezed onto a tiny table on the side of the street!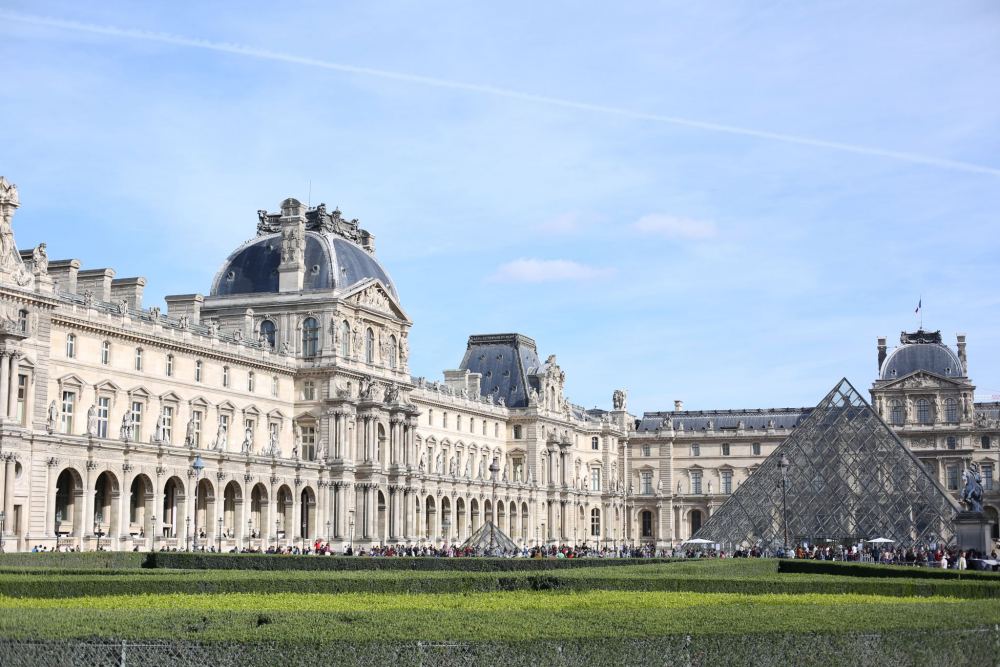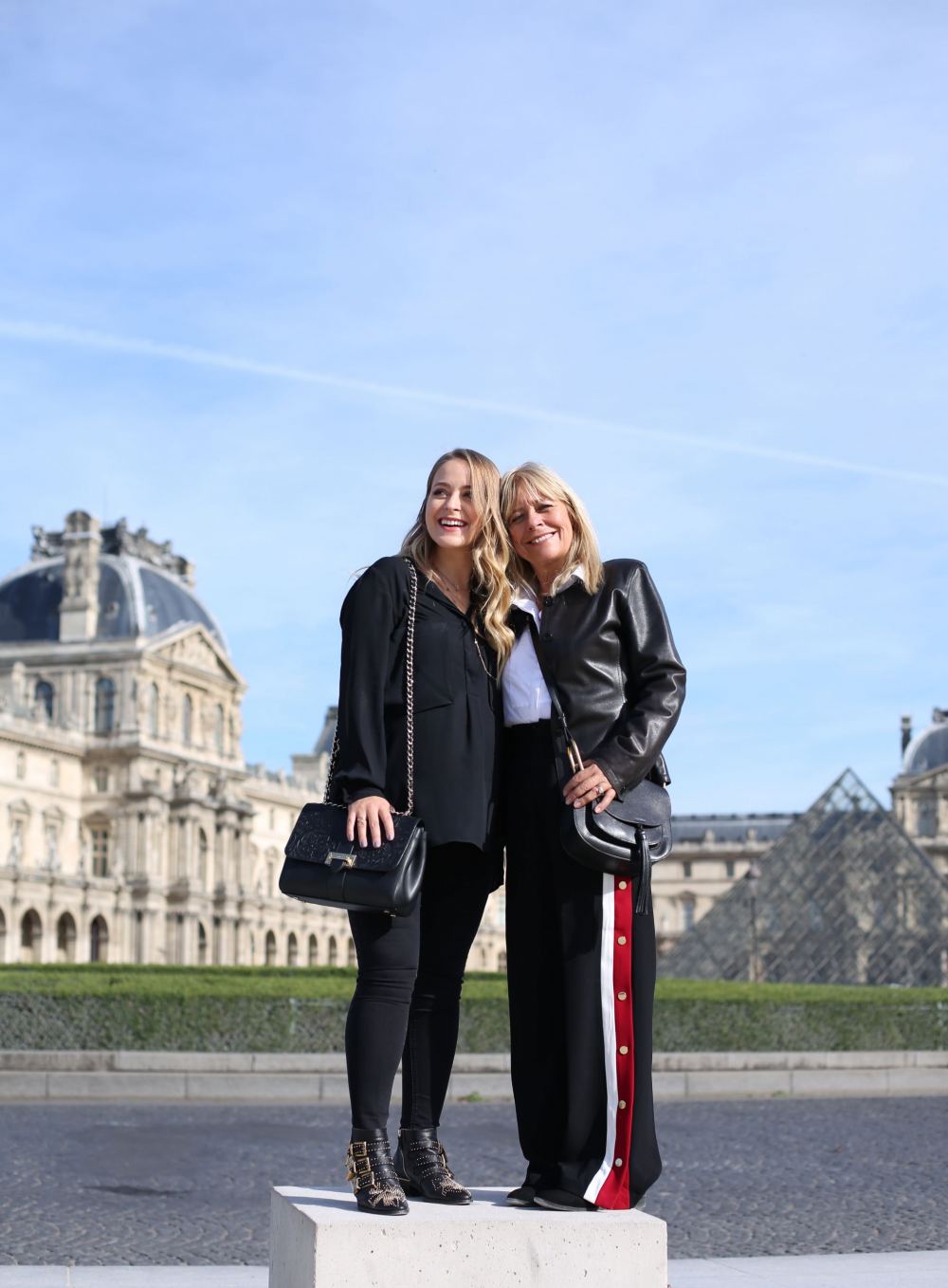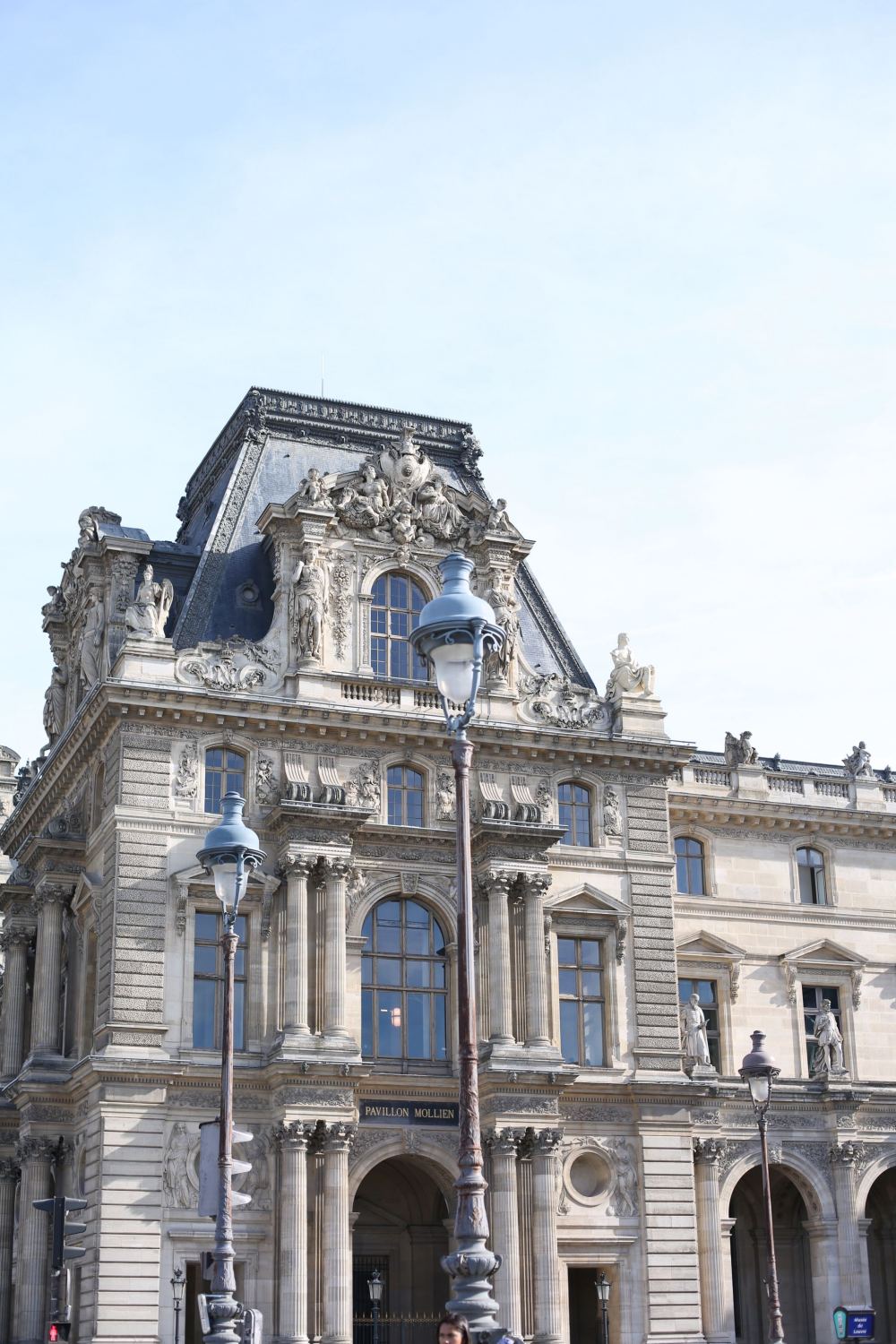 Lastly, it wouldn't be a trip to Paris without seeing the Eiffel Tower, so we hopped in another cab and made it just in time to see golden hour with the most iconic view in the city. I've been to Paris a lot over the years, but it's still easy to forget just how big the tower is up close – It definitely took mum by surprise! Although we spent just over 8 hours exploring, we has such a lovely time and I know it's given mum the bug to go back – she's already talking about it! We headed back to Gare du Nord for our train just after 8pm and were home in bed for midnight – what a day! Definitely one I know neither of us will forget in a hurry! It was really special getting to go on a little adventure with my mum at the moment too, as I'm expecting my little girl in just a few months – I hope one day I'll be able to go to Paris with her too – such fun!
A huge thank you to Light & Free* for making this trip happen, and to all of you for your constant support, without which lots of these lovely experiences would never be possible.
*This post is sponsored by Light & Free*, as part of their Spotify Hub campaign, which I have been part of throughout 2017. I only ever work with brands I genuinely use and love and this is no exception!
** Light & Free Disclaimer: LIGHT* & FREE: 0% FAT 0% ADDED SUGAR** – *OVER 30% FEWER CALORIES THAN MOST FULL FAT FRUIT YOGURTS **CONTAINS NATURALLY OCCURRING SUGARS