*Sponsored Content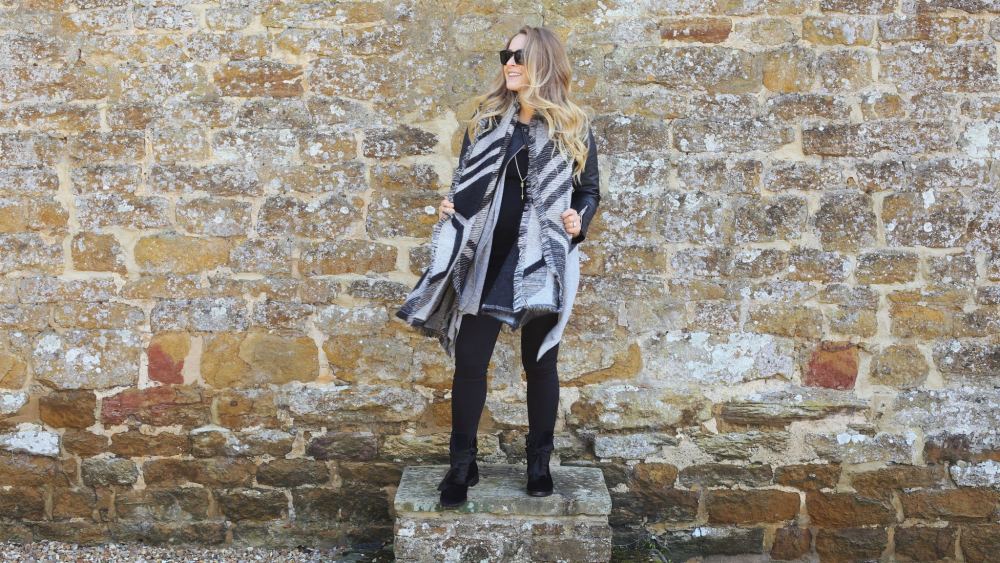 It's my favourite time of year when it comes to fashion, and updating my wardrobe for Autumn/Winter is one of my favourite things to do. This year I've invested in a couple of staple pieces I think make the foundation for a great Autumn wardrobe, and today I wanted to share them with you all, as well as some of the staple pieces that have stayed in my wardrobe throughout the years, even if they do see the occasional update or facelift.
So let's start off with the most important…
Great Winter Boots – The staple of any wardrobe if you're based in somewhere like the UK. When it comes to September – April, I live in boots. I have a lot of pairs for various different occasions, but the ones I chose to invest in this year were these Chloe 'Harper' lace-up biker boots on Farfetch. Perhaps not the most practical choice of material in velvet… but I am simply in love with these. I loved last year's leather versions, but when I saw them in velvet this year it pushed me over the edge to get them. They are the perfect balance of feminine and masculine with the wide, frayed lacing. They also allow you to losen them, so they aren't too tight if you have shorter legs like me (not a flattering look, especially if you're also 6 months pregnant like me!) If you're looking for some slightly more practical versions, I would highly recommend checking out the leather versions, and if you're on the hunt for a high street alternative – these Zara beauties would be my top pick.
A Staple Leather Jacket – If I could chose only one jacket, a classic leather biker would be it. Every year or two I'll invest in a new one as I have a habit of wearing them out. My current favourite cut is the All Saints Balfern. Perfectly boxy, but still flattering, and made of buttery soft leather. I have this beauty in pale pink, washed-out mint green, and have most recently added the classic black version to my wardrobe. You'll barely see me without this from now until it gets really cold. The cut also comes up quite big, so you can fit a couple of layers under it as the weather gets cooler (or in my case, a baby bump too!)
Statement Scarves – I'm a scarf girl and always will be. I love being warm and cosy, and throwing on a huge blanket scarf, or equally a classic silk number can change up your look in an instant. I have a massive selection of scarves. If I'm going for classics to stand the test of time I tend to look to Alexander McQueen or Burberry, for more instant updates, ASOS is my favourite as they do amazing blanket scarves for under twenty pounds. This one is my latest find and current favourite.
Good Quality Knitwear – Another place to really invest in your wardrobe is with knitwear. The amount of cheap jumpers I've bought over the years, only to find they shrink after a couple of washes, or are unbearably itchy… I must have wasted so much money. Now I only buy cheaper knits if the quality is good and I can tell they won't be 'shrinkers' (H&M are the worst offenders for this in my experience!) This waterfall cardigan is one I've recently bought from All Saints and I love it. Versatile, easy and comfortable to wear and most importantly for me at the moment, it doesn't matter how big my bump gets – it'll still fit! Cashmere is also well worth investing in if you know you'll look after it. My favourite piece from last year was a black cashmere roll neck (again, from All Saints) I wore it to so many times and it's still going strong thanks to hand washing and carefully hanging it to dry (wringing and tumble driers are NOT cashmere's friend!)
Back to Basics Jewellery – When it comes to this time of year, I become a layering fanatic. OK… maybe it's all year round?! But I love layering, and little flashes of metallic peeking out on wrists and necklines. My current favourites are this tiny disc pendant from Mejuri (but you can find similar ones pretty much anywhere – there's just something lovely about the dimensions of this one) my matte black Olivia Burton watch and this gorgeous Tilly Sveaas arrow pendant (if you're in to layering, you must see the rest of her collection too – stunning and something I can see becoming a slight obsession of mine!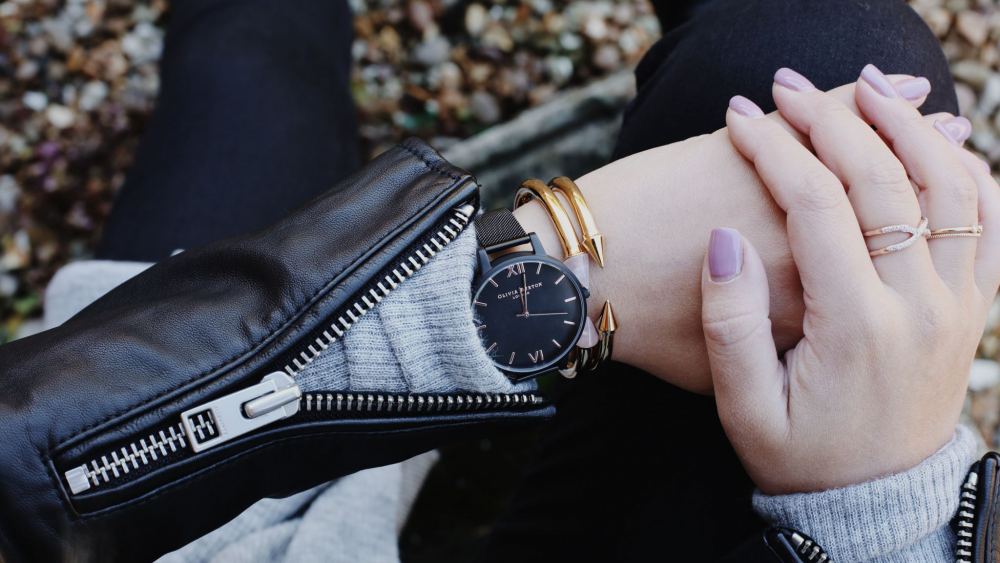 What staples do you have your eye on this season? Would love to know!
*This post is sponsored by Farfetch. I only ever work with brands I love, and all opinions remain my own. All of the items shown in this post were chosen by me. Farfetch gave me a voucher as part of the project, which I put towards the boots. All other inclusions are from my personal collection and chosen by me.