Today I thought I would share my three current favourite fragrances with you all. I don't necessarily change scents with the changing seasons, but I definitely find myself gravitating towards different types of scents at different times of year… for that reason not all of these are new scents, one is a rediscovery from my existing collection, one is a few months old, and the other is a new release.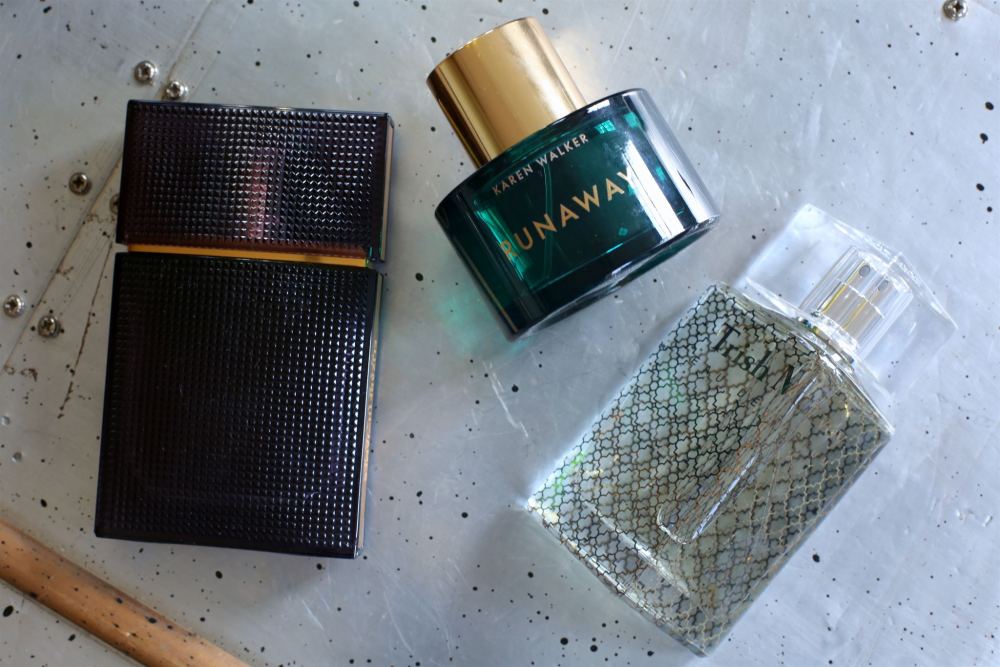 So… starting with the new release. Trish McEvoy is a brand that doesn't get as much airtime online as it deserves in my opinion. I'm a big fan of her makeup (or what I've tried of it) but an even bigger fan of her gorgeous fragrances… from Precious Pink Jasmine (my previous favourite) to her gorgeous 'Sexy 9' scent; there's something for everyone in her range, but at the same time it's hard not to like them all. Her newest fragrance '100' is house in a little more 'bling' packaging than her usual, simple designs but the scent itself is so unusual and lovely, it became an instant favourite for me – one of those scents I sprayed on when I first got it and couldn't stop going back to smell it all day. I kept smelling it on myself and being surprised by a different element to the fragrance every time. It's a blend of fruity-yet-sharp top notes of lychee and blackberry, a smooth floral heart of jasmine and rose, and a warm creamy base of tonka bean, leather and cedar. All together it makes for a really unusual, different fragrance that I have been reaching for almost daily at the moment.
My second favourite is an older discovery from New Zealand sunglasses designer Karen Walker. 'Runaway' is not only housed in one of the most beautiful bottles in my collection, but the unusual, spicy, sexy scent makes it a really different addition to my fragrance wardrobe. It has top notes of lemon, cardamom and cinnamon balanced out my a floral heart of jasmine and rose with a sweeter base of vanilla, pine and vetiver – such an unusual one and although perfectly suited for Autumn/Winter, this is a scent I wore all throughout the summer too as it's simply divine (like I said, I'm not really one to stick to 'seasonal' scents, as much as I like the idea!)
Lastly for a fragrance that I've already spoken about on my YouTube channel, but one which I couldn't not include as I've used up about a third of a bottle in the past 6 weeks, is the latest addition to the Elizabeth & James fragrance lineup. It turns out the Olsen sisters really know how to do fragrance. Their previous four scents have all been absolutely stunning, and their newest release 'Amethyst' is the best yet in my opinion. If you liked the 'Bourbon' scent (my previous favourite – I adore it!) then I'm confident you'll love this. It's sexy, dark and feminine to match the smokey purple bottle. A tobacco-based scent, but a sweet one, it's got a hint of honeysuckle and cedar in there, but a really deep spicy base that I find utterly addictive. If you're UK-based and yet to try any of the Elizabeth & James scents, you'll also be pleased to hear that they are now (finally!) available over here in Harrods.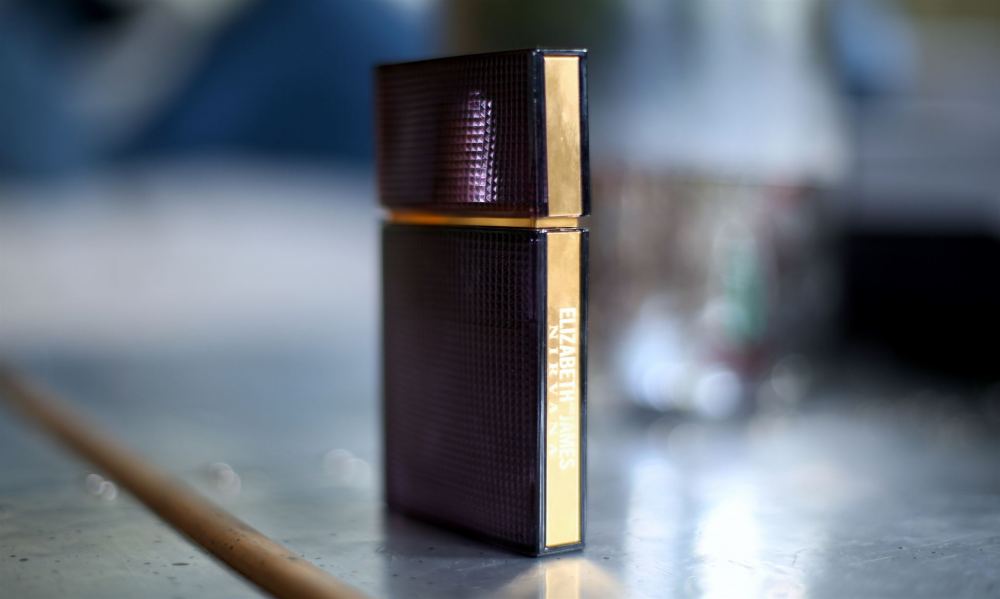 What are your favourite scents for Autumn/Winter?
SHOP THE POST