*Advertisement
You guys might remember from my South Africa blog post and my Instagram account over the past few months, that I've partnered with Light* & Free for the whole of 2017 as part of their Spotify Hub campaign… not only to share some of my favourite experiences this year with you all, but to share some of my favourite music too! I've really loved being part of the project so far as it's something a little different for me… the focus of the whole campaign is about being spontaneous and having fun and music is always such a big part of that for me – it's definitely been a fun project to be part of so far! Check it all out here!
Anyway… so today's post is my latest for the project, and it's all about my perfect weekend. This weekend I was home with Mike with no plans at all. This sounds pretty normal I guess, but for the past few years we've been so busy travelling around and planning things, it's pretty rare we get a weekend at home with no plans at all, and we were both excited just to spend some time alone together. Here are a few pics of our Sunday, what we got up to, and if you'd like to check out our playlist from the day (which I would recommend!) we spent an hour in the car that day compiling it and it's got some of our mutual favourite tunes on there… lots of vintage gems, and a couple that have significant meaning to us, being from our wedding day, or significant moments in our life… we were having a proper trip down memory lane making the playlist! If you want to check it out and have a listen, it's up on the Light* & Free hub HERE.
So we started the day with a quick trip to the supermarket for supplies, as we wanted to cook up a big breakfast, and we are rarely prepared when it comes to cooking – we like to keep things pretty spontaneous and not plan out our food too much as a whole. Something I realise would drive some people crazy, but most of the time we don't know our plans until a day or two before… who's home for lunch/dinner etc. We both have very flexible jobs with little routine, so it's always last minute in our household! Mike makes the best scrambled eggs in the world (fact!) so he chef-ed up some eggs, bacon and bagels. I got slicing some fruit and making some fresh juices (green for me, plain apple for Mike… I still haven't managed to convert him to the world of the green juice just yet!)
After breakfast we drove over to Olney, which is about an hour from where we live, a quiet little market town famed for its antique and interiors shops. We spent a few hours looking around and found a few gems, but didn't actually come away with anything in the end. I'm obsessed with antique hunting, but the best part of it all is looking… I love those little antique centres with aisles and aisles of different stalls, I could get lost for hours! I also love looking at antiques and interiors shops for home inspiration. We are slowly redecorating our new house (well, it's not so new anymore, we've been here for six months – time flies!) but it's a bit of a project house and will definitely take us a few years so I'm always looking for ideas and inspiration.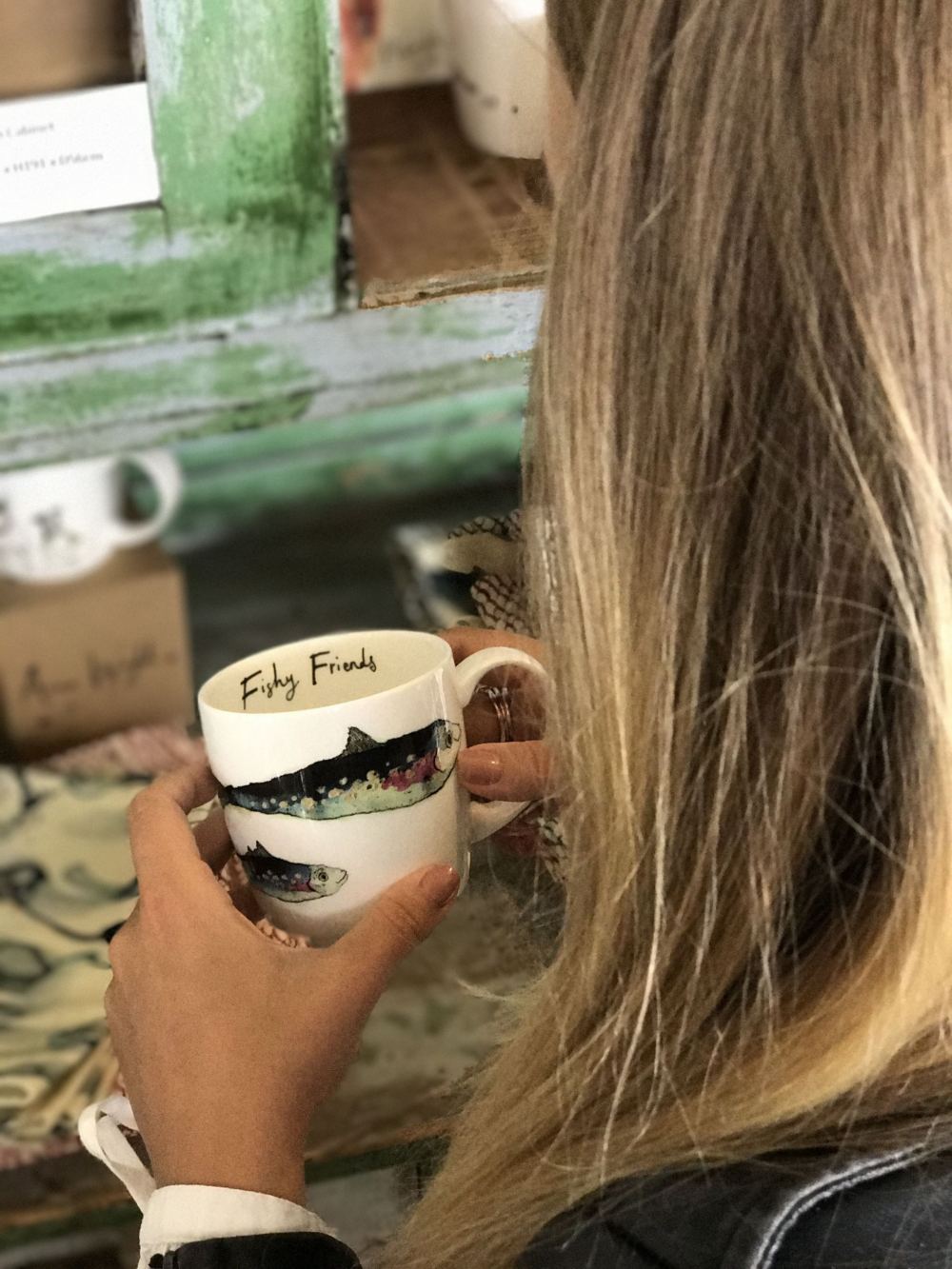 Because we had quite a late breakfast, we ended up skipping lunch and opting for some pancakes (whoops!) There's a cute little pancake house in Olney that also does great coffee. Mike went for lemon and sugar (standard) and I got a crazy combination of cherry, pear and almond (it was delicious!) It was such a nice day, we sat outside in the sunshine, and as it was a Sunday, all the shops were closing up and it was so quiet and serene, we just sat and chatted for a couple of hours.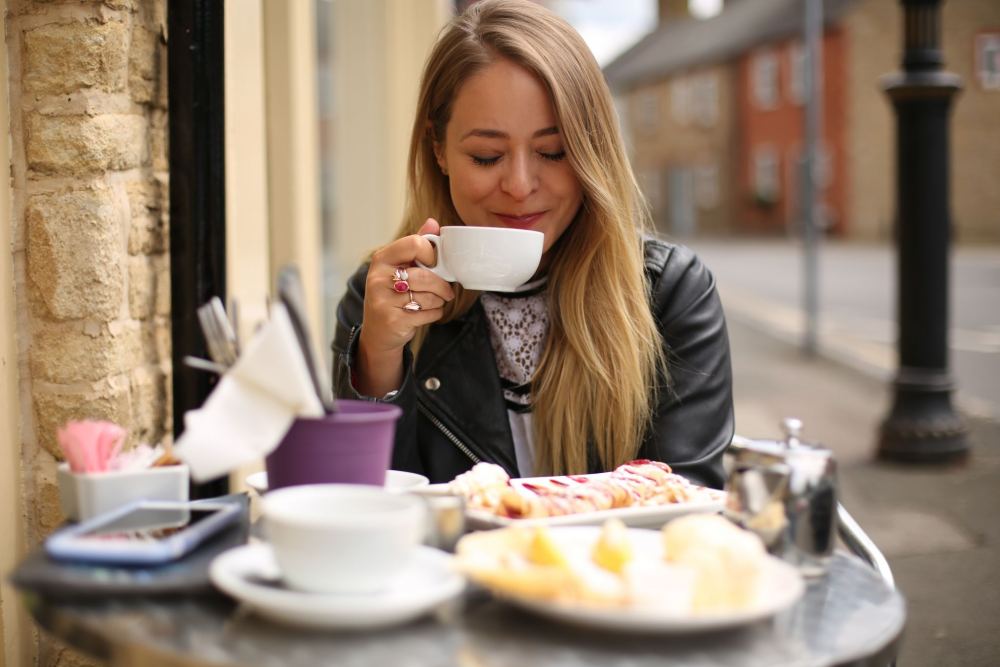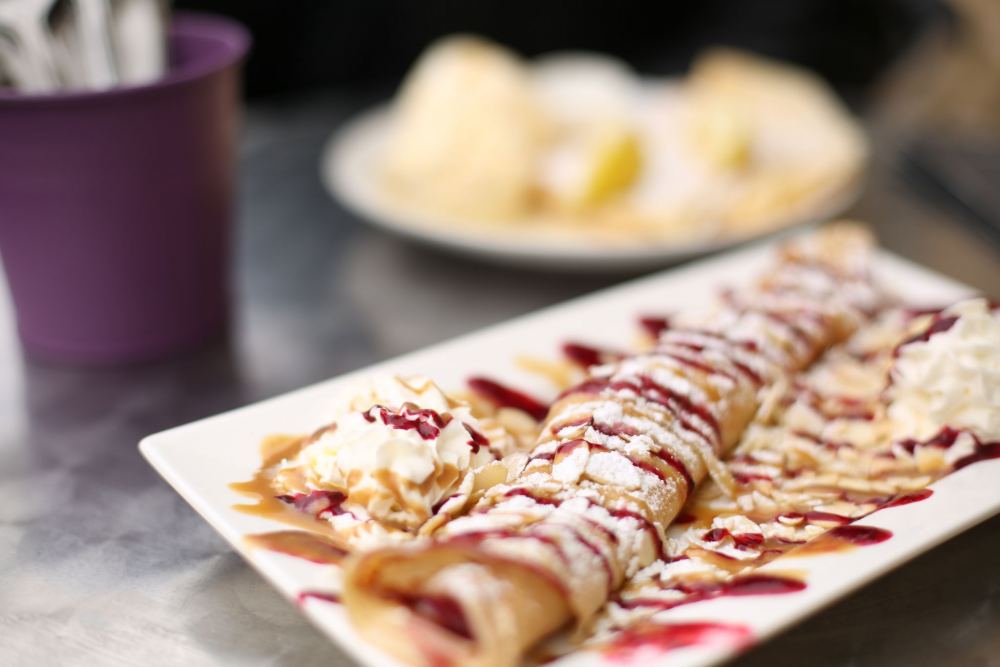 We decided on the way home to cook a BBQ as the weather was so nice, so stopped in and picked up more supplies, but by the time we got home to the dogs, walked them (which I've also included some pics of – the flowers in the garden all start to bloom this time of year, it's so beautiful) it started chucking it down with rain… typical English weather, but considering we'd already bought all the food… we ended up having a BBQ in the rain (Mike's stubbornness showing through there!) the sun did end up coming out right as we finished cooking, so it was worth it in the end!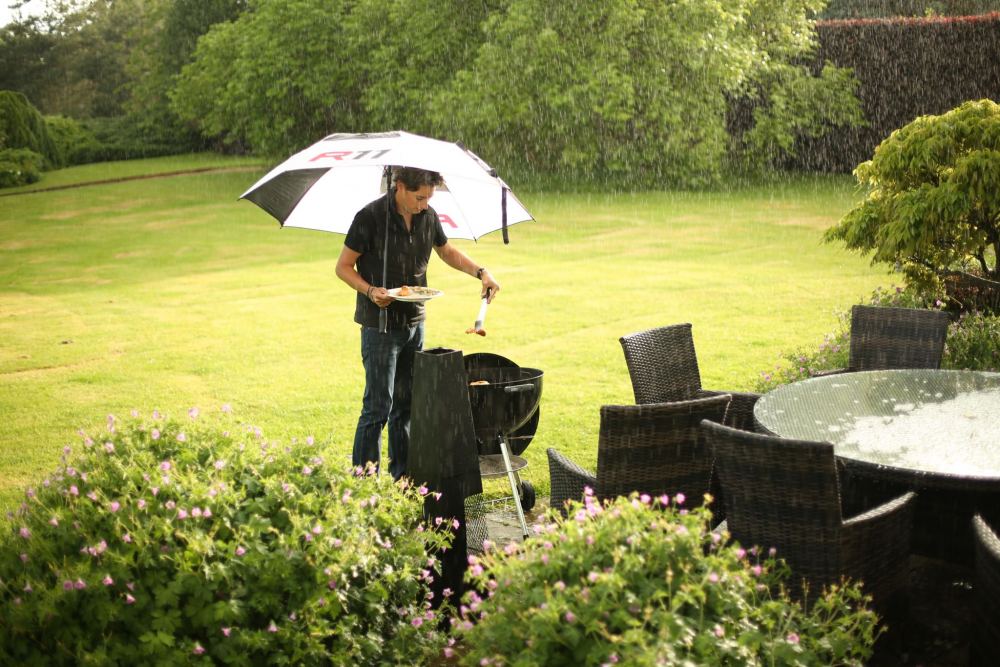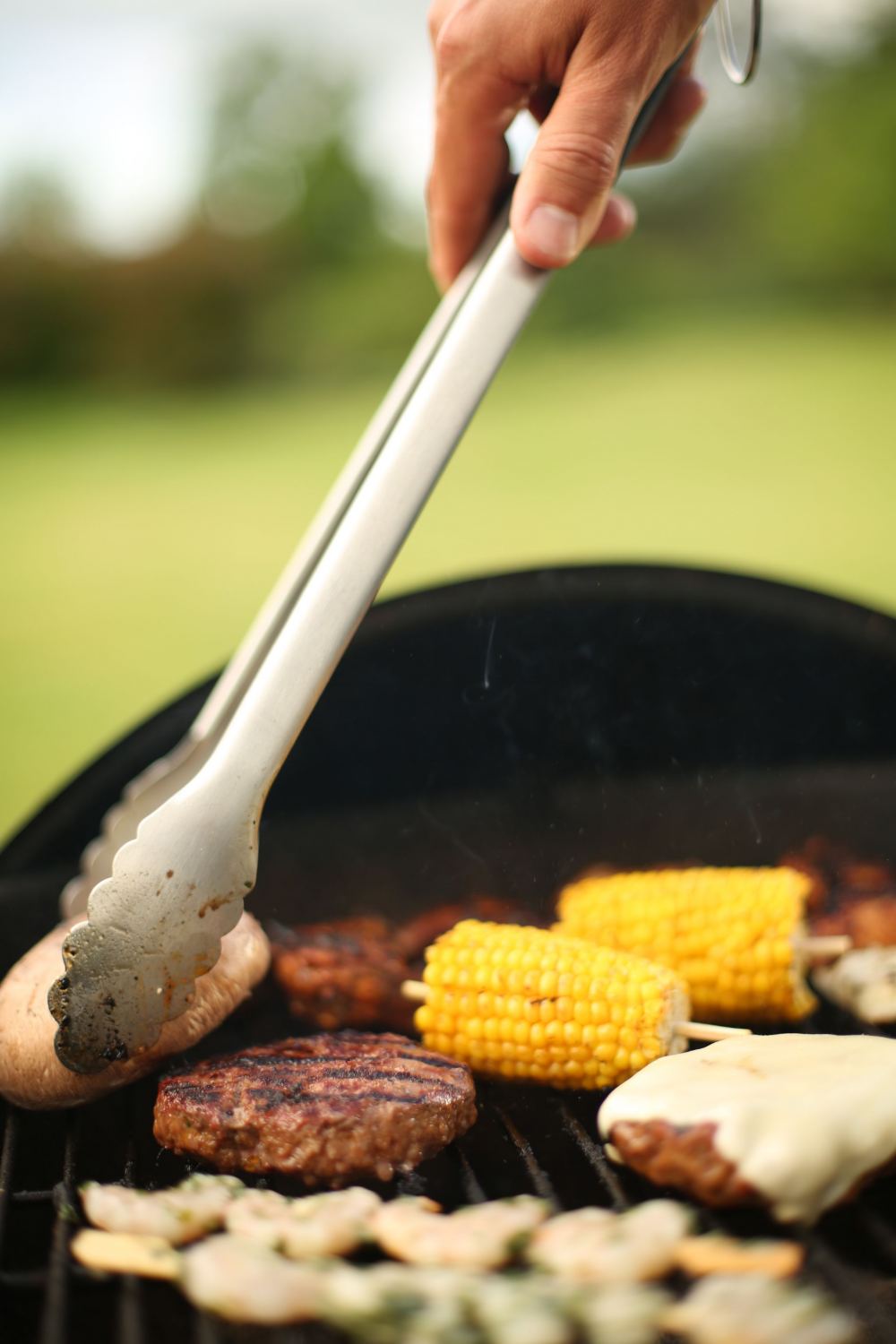 And there you have it – our perfect Sunday! There's nothing I love more than spending time with Mike and the pups on the weekend, enjoying the (slightly temperamental) British summertime! 🙂
Light* & Free: 0% Fat 0% added sugar** – *Over 30% fewer calories than most full fat fruit yogurts **Contains naturally occurring sugars
This post is sponsored by Light* & Free. I am working with them throughout 2017 as part of their Spotify Hub campaign. All thoughts and opinions are my own.