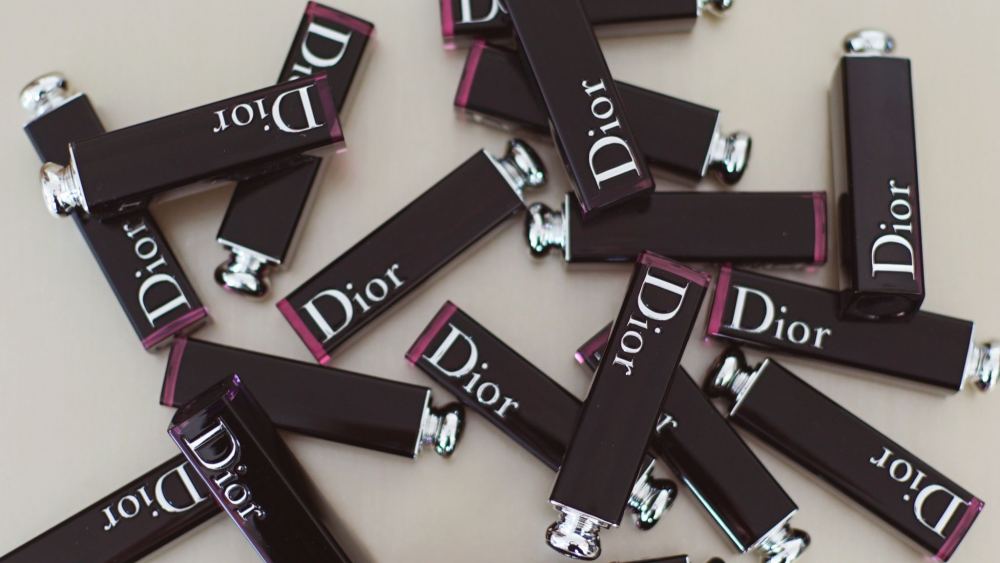 Having seen loads about the new Dior Lacquer Sticks online over the past month or so, I finally got my hands on them last week to give them a proper road test. I was really excited about these, as they are really quite different for Dior. The whole vibe being the marketing campaign is very 80's LA… Think neon lights, palm trees and martini glasses. There are 18 shades in four different colour families 'Wild, Pastel, Neon & Classic' all of while come housed in the same, slimline version of the Dior Addict lipstick packaging. The outer case is deep, deep Dior blue with a halo of pinky-purple in the outer clear layer. Absolutely gorgeous.
The products themselves are actually slightly less pigmented than I was expecting, you can definitely wear them slightly sheerer with one coat, or build them up to create a more opaque, lacquered look. The texture feels like a balm on the lips, so comfortable and a total pleasure to wear. They smell faint candy-like and the super slim bullet makes them easy to apply accurately to the lips, especially important for the brighter shades. The wear time is supposed to be 6 hours, but on me they didn't make it this far, as they are a glossy finish and totally non-sticky on the lips, but they do last a good couple of hours before needing a touch up and I'm more than happy with that.
The single criticism I have for these is perhaps the colour selection, It's very bights-focused and definitely has a few curve-balls in there, but Dior always likes to do that so I'm not really surprised. For the non-adventurous, my favourite shades are without a doubt LA Pink, Palm Beach and Lazy – all super wearable. My pop-of-colour choices would be Turn Me Dior and Dark Flower. For something a little different but still beautiful, Sauvage is simply stunning. I would definitely recommend taking a look at these if you're into your glossy lips and looking for something new, they really are hard not to love!
These are on Dior counters now, £26.50 each.