The beauty advent calendar has been on the scene for quite a few years now, but there has never been quite so much choice… This year it feels like every brand out there is releasing a calendar, so it's hard to know which one to choose to make sure you're getting the best value for money but also getting products you actually want, and not too many lame 'filler' days where they pop in a nail file or a gift tag.
There's already been a flurry of blog posts showcasing the vast array of calendars hitting the shops this year, but there are so many on the market, that they all end up being really rather vague and rarely telling you what you actually get inside. I've spent the past few weeks tracking down the very best calendars and getting my hands on them to find out what's inside and which ones are really worth the money.
If you want to find the best calendar for you, read on…
Ultimate Luxury Calendars – Over £100
Diptyque – £250 (£320 Value)
One of the ultimate luxury advent calendars that gets everyone talking this time of year. This may be one of the most expensive, and the comparative value vs. price isn't huge but every single product is absolutely gorgeous. There are no fillers or products that let the side down. There are 15 mini candles, one full size small candle, seven 10 ml fragrances (with sprays) a body scrub and a facial water. The design and quality of the packaging is stunning. If you're thinking of going all-out on an advent calendar, this is the one! It's available now in Selfridges and online here.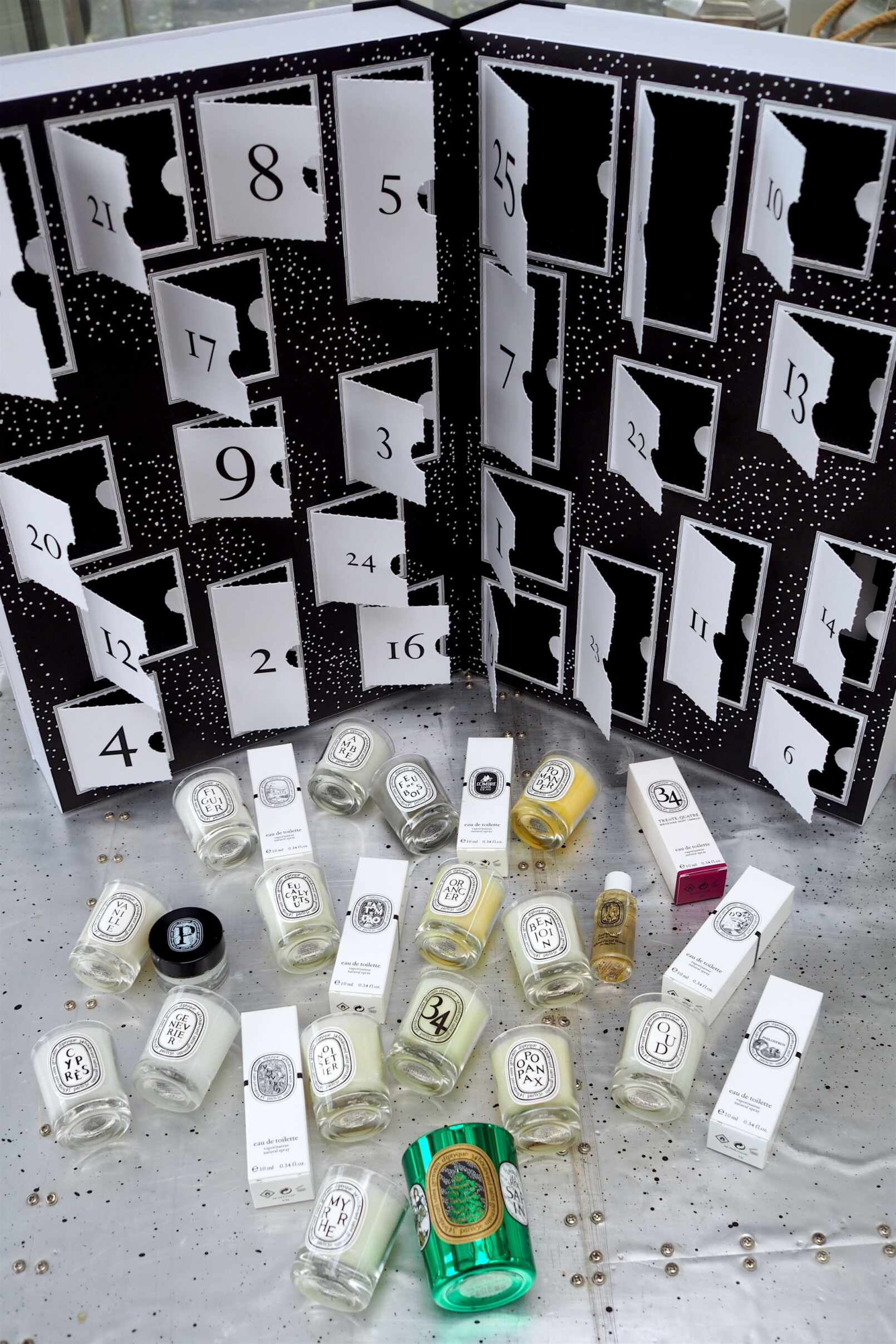 Liberty London- £165 (£500+ Value)
A slightly less expensive luxury option, but you get serious value for money with this set, and it is so beautiful, it would make a stand-out Christmas decoration in your home (it's also re-useable as it has drawers rather than doors, so you can save it and re-fill it with chocolates or gifts for a loved one next year.  It's also a great option for beauty fanatics that are looking to discover some slightly more niche products. Highlights include Byredo hand cream, a full size small Diptyque candle, a full size Votary face oil and a 50ml Odejo fragrance to list just a few. In all there are 13 full sizes and again, it goes all the way to Christmas with 25 doors instead of 24. It launches on the 26th October both in the Liberty store and online here, but move fast! I think it will sell out incredibly quickly!
Jo Malone – £280
Another of the ultimate luxury calendars, Jo Malone launch their House of Jo Malone calendar later this month. It has a heavy focus on cologne, with 12x 10ml sprays. They've also included most of their new fragrance launches from 2016 which is nice to see, so if you've tried a lot of the brand before there will definitely be something new. It also has a few scatter candles and a very generous jar of the new Geranium and Walnut body scrub. Although I have to admit it would have been nice to see them change up the design, this is one of the ultimate beauty calendars and I can imagine it will stay that way for as long as they produce it – The advent calendar of dreams! Available soon.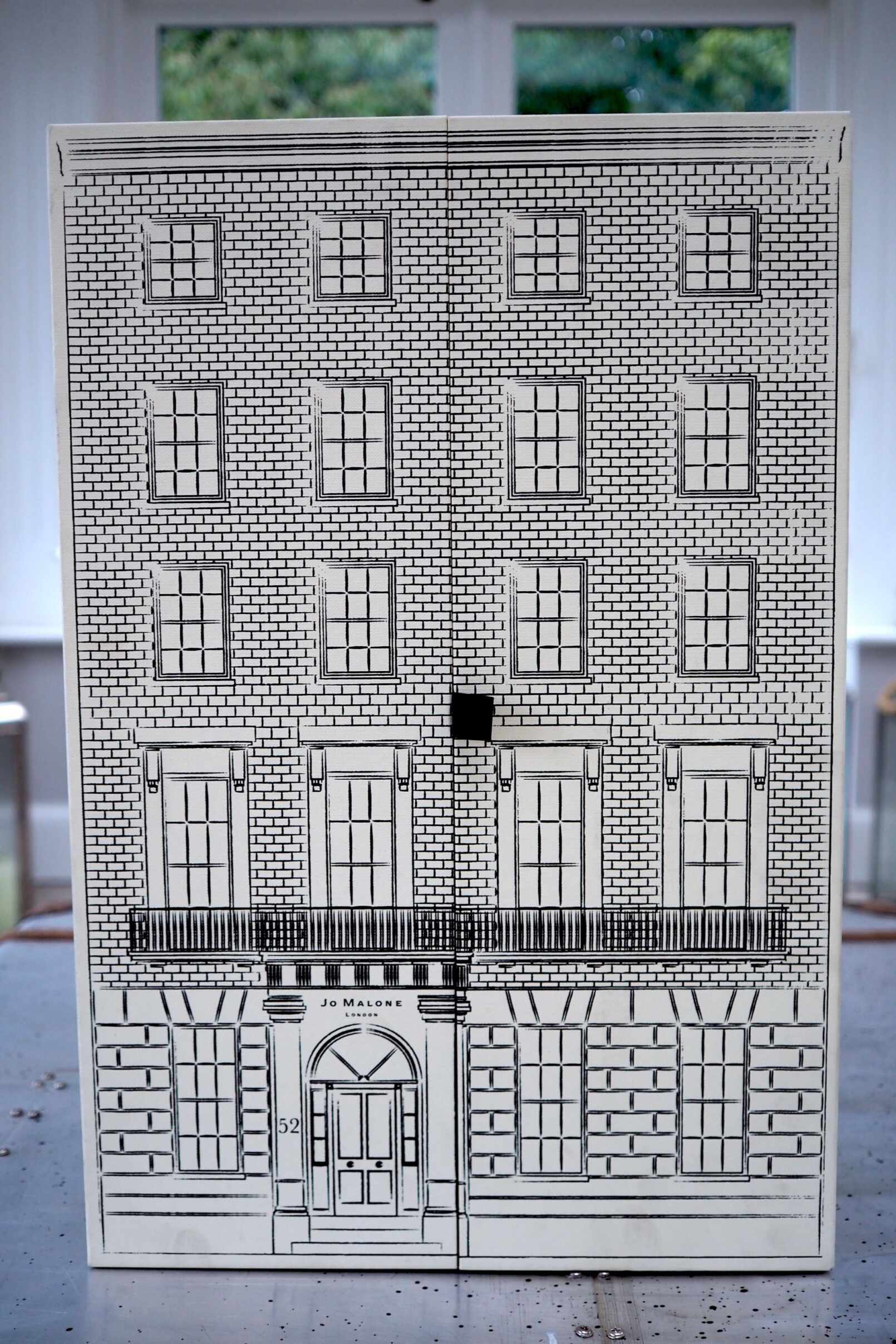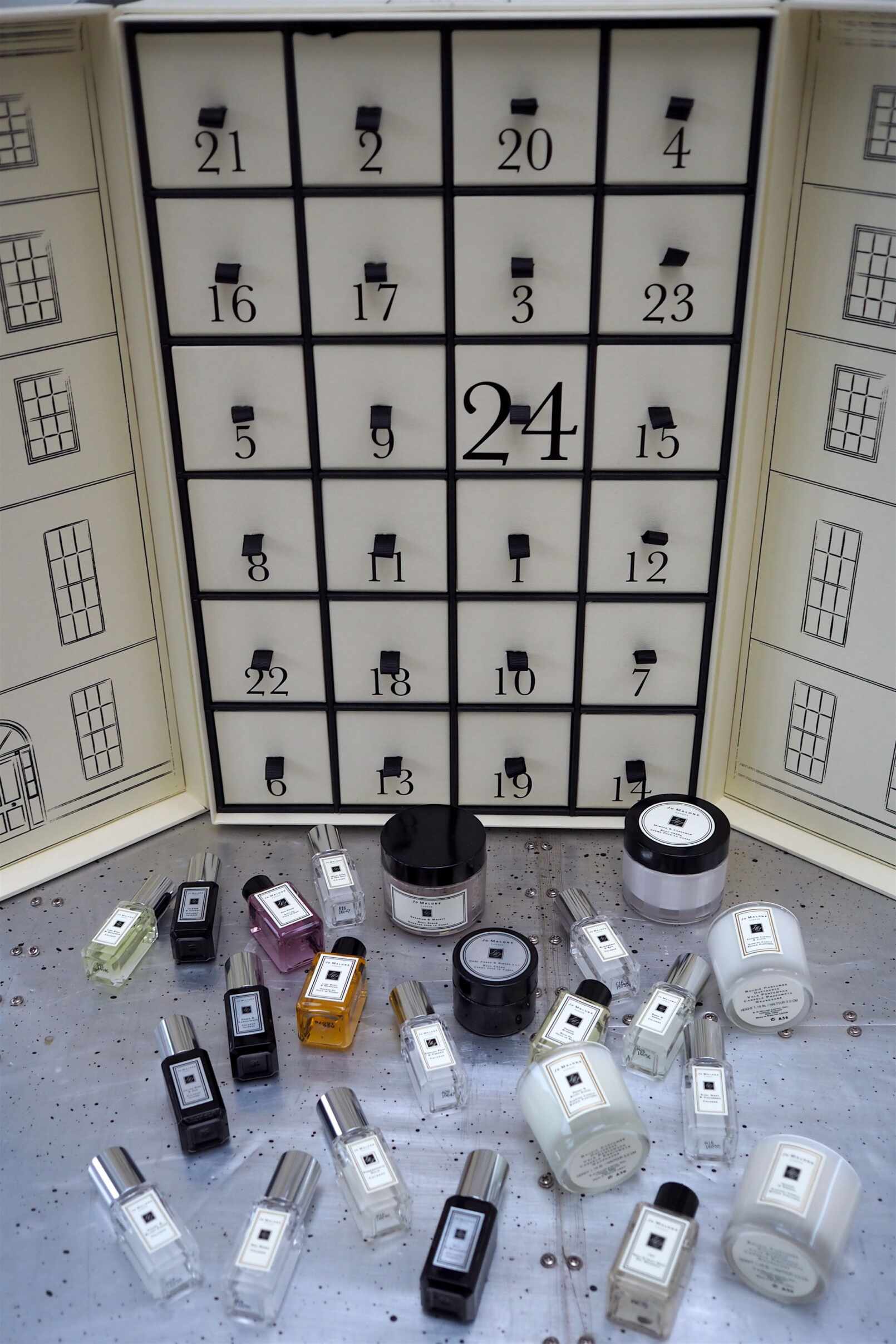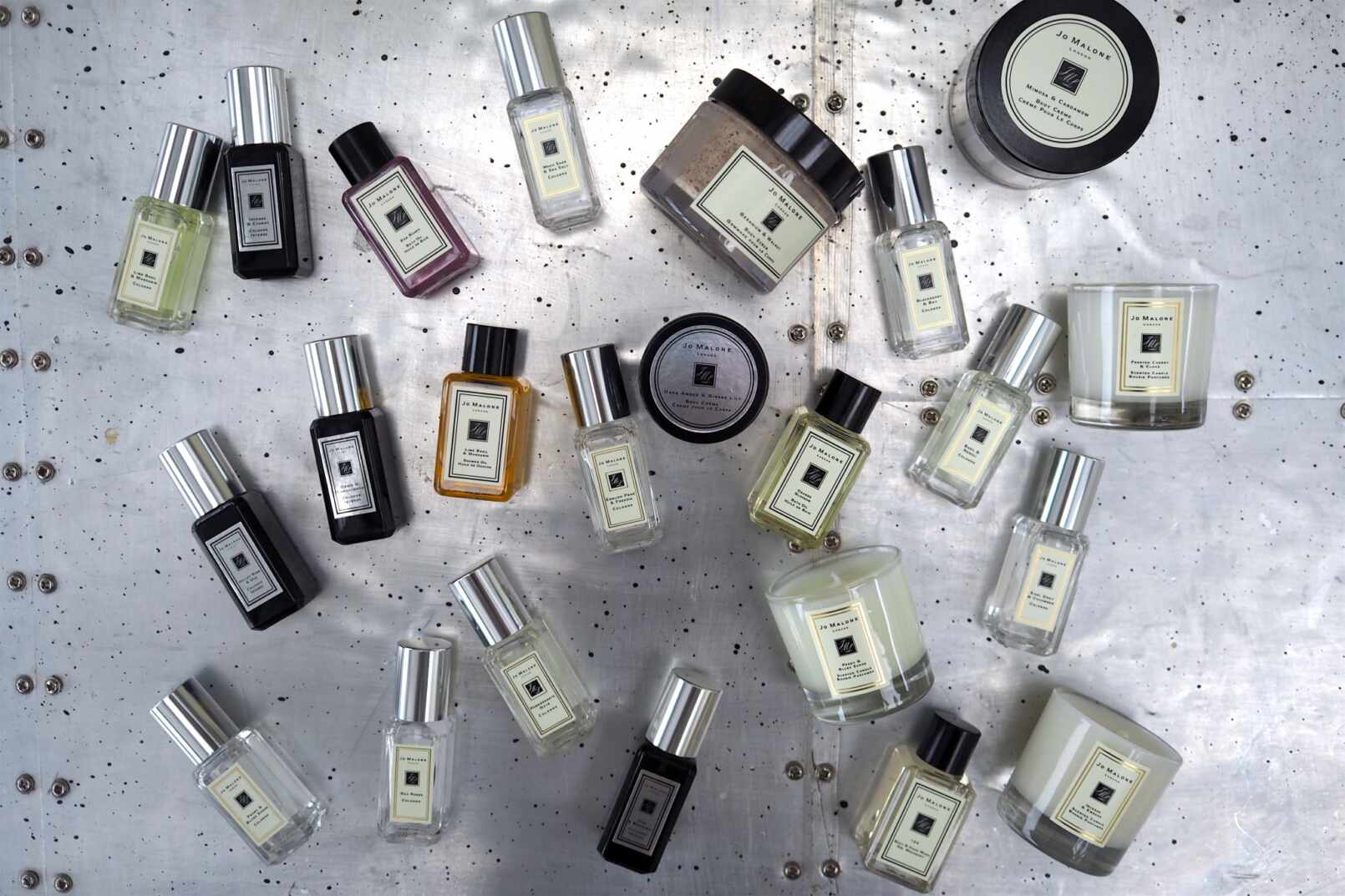 Charlotte Tilbury – £150
This is without a doubt the advent calendar I get asked about the most from my friends and family. It's only a 12 door one, but the selection and size of products included is great. You four full size products and a nice selection of her skin and body care products too, so if you are a huge CT fan and want to discover more, then this is the calendar for you. Personally for the price I would prefer to hand select a few full sizes from the range, but each to ones own. It's out now, available in stores and online here.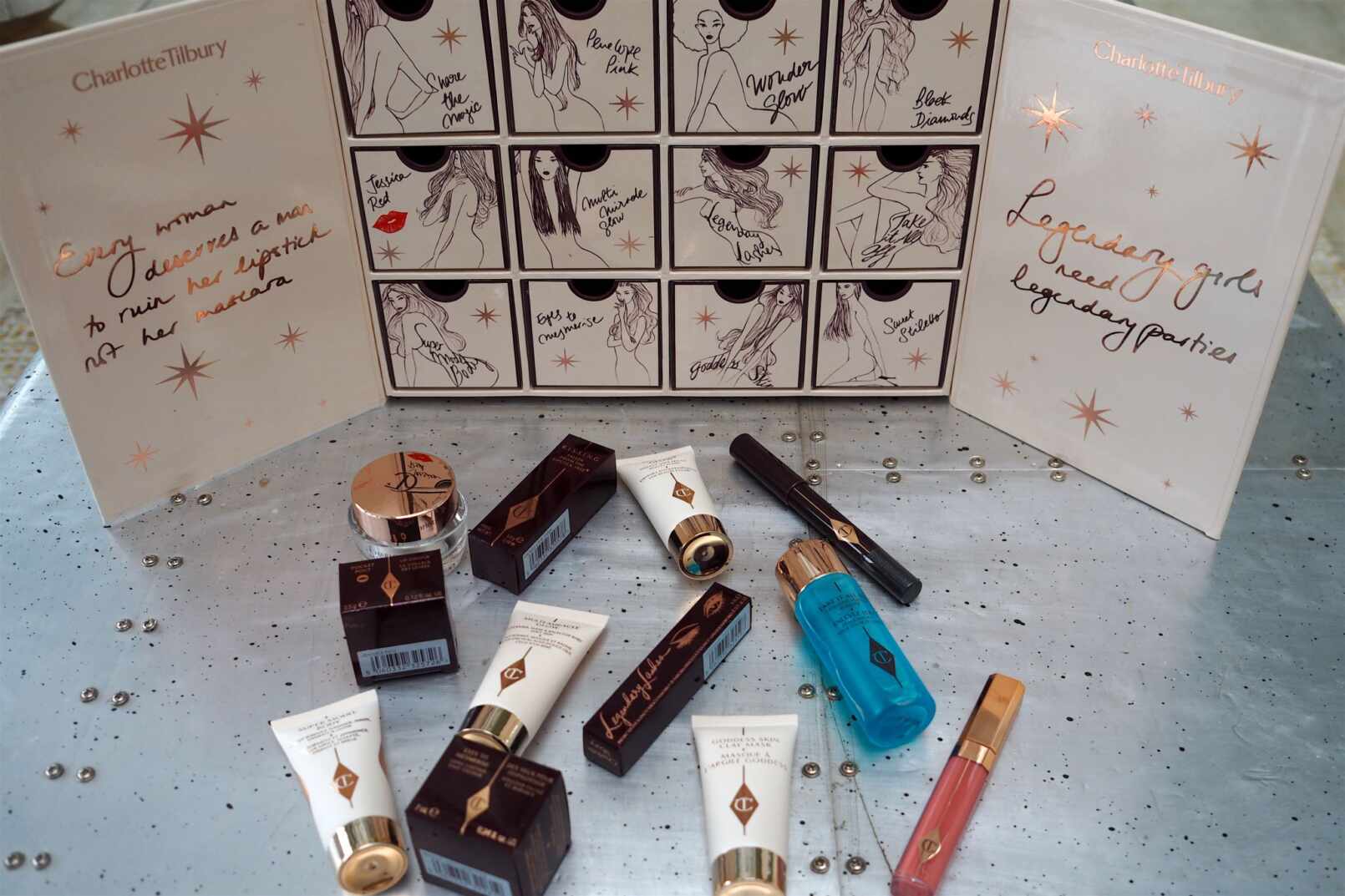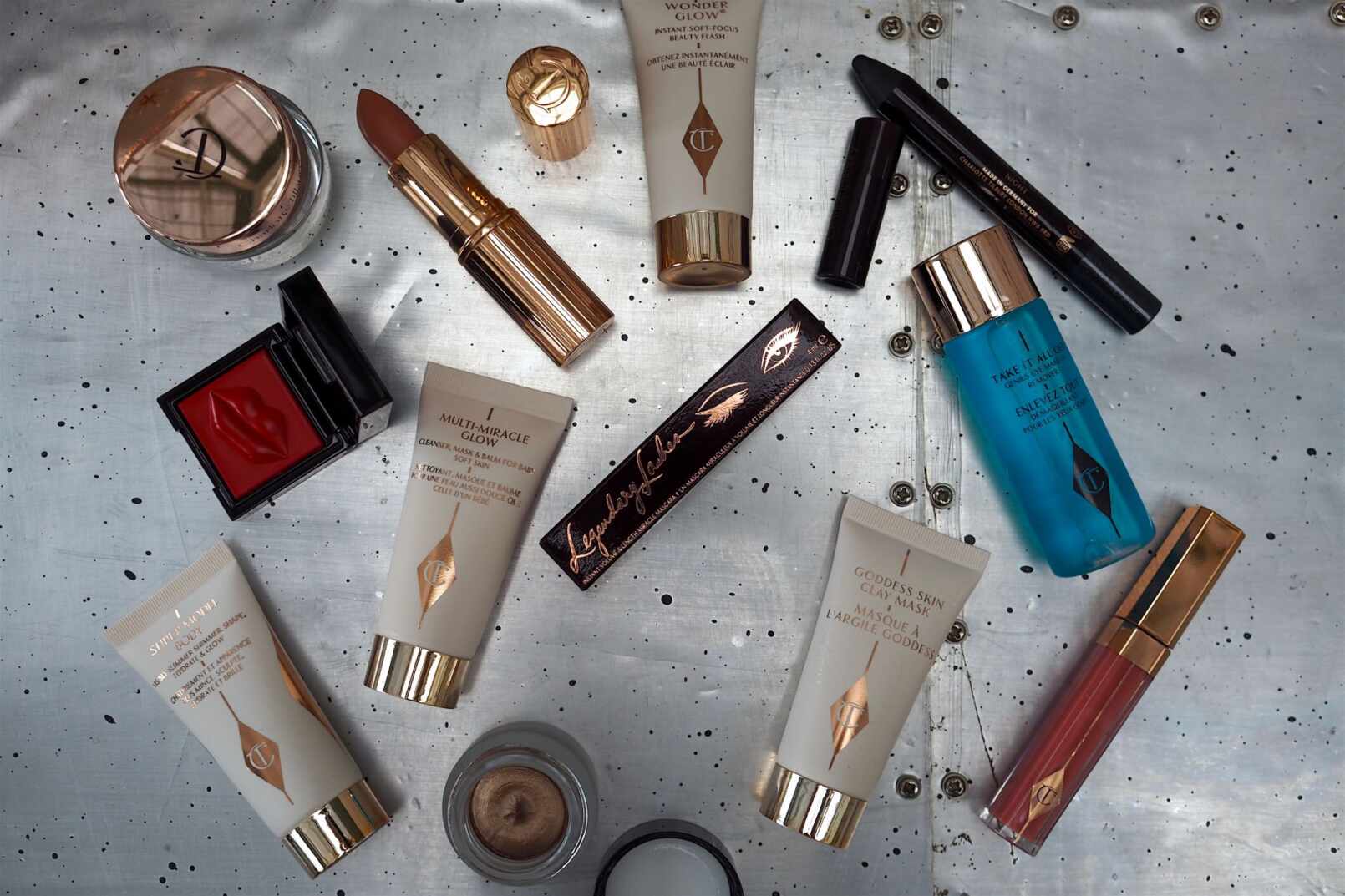 Mid-Range Treats- £50-100
Selfridge's Beauty Workshop – £65 (£230 Value)
The Selfridge's Beauty Workshop calendar is one I always look forward to. This year they've outdone themselves with the out-of-this-world beautiful holographic pink packaging, but the contents also don't disappoint… A Foreo Luna Play, Rodial 20ml Bee Venom Cleanser, Mini Tweezermans, Eve Lom 30ml Cleanser and Caudalie Premier Cru eye cream being my personal highlights. Decent sizes and lovely brands, I think this a such a great mid-range option if you want to treat yourself but don't have hundreds to spend. Great value for money! It launches on the 30th October, in store in Selfridges and online here.
Ciate – £50 (£150 Value)
One of the very first beauty calendars out there, Ciate's 'Mini Mani Month' gets better every year. This year the colour selection is brilliant. There's not a single shade I wouldn't wear, and there are only a couple of loose glitter 'toppers' (The first year they went a little overboard with this!) It's a great choice for the mani-obsessed amongst us. The only criticism I have is that I would like to see a calendar with some of Ciate's incredible makeup in there too! It's available now, online here.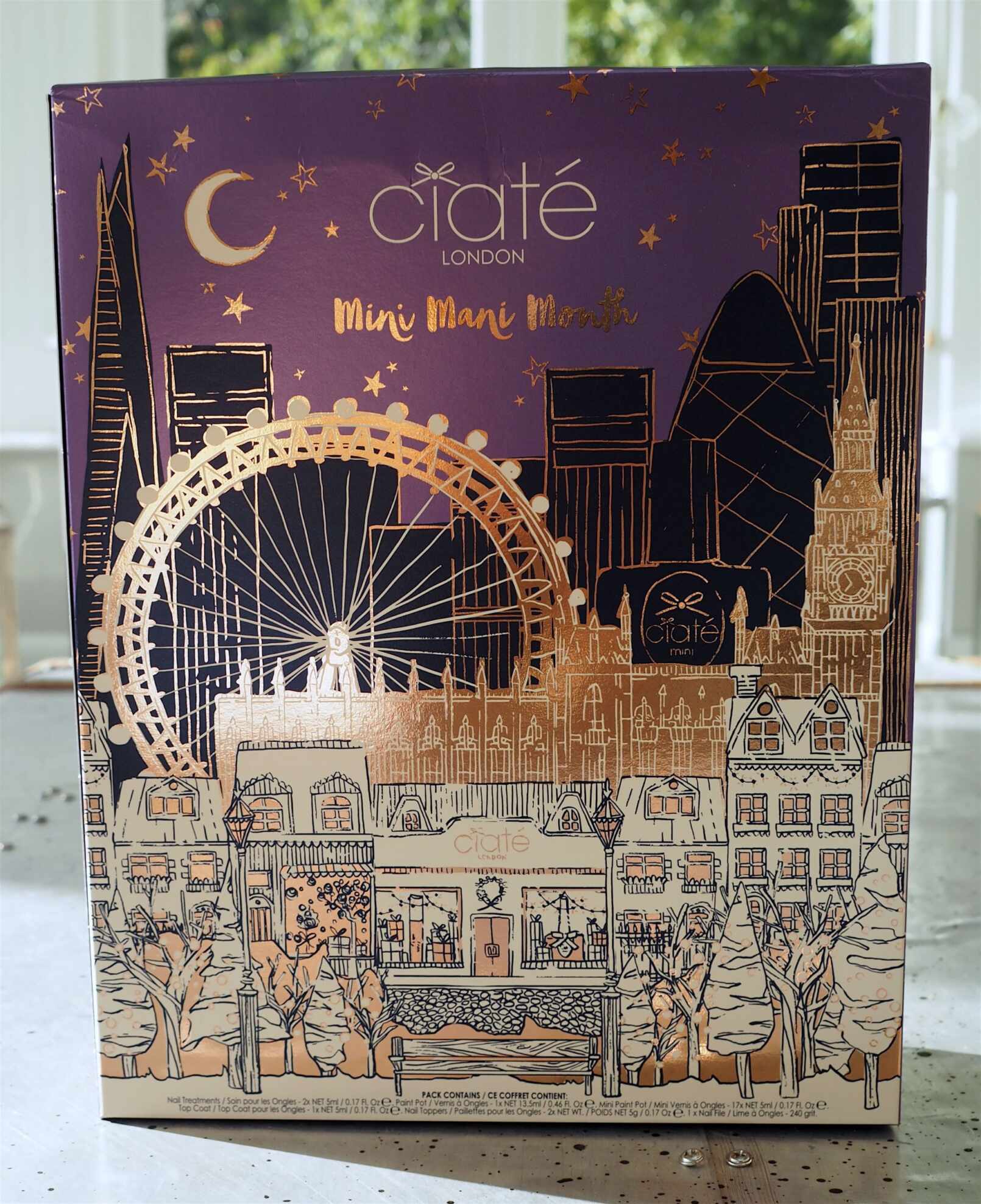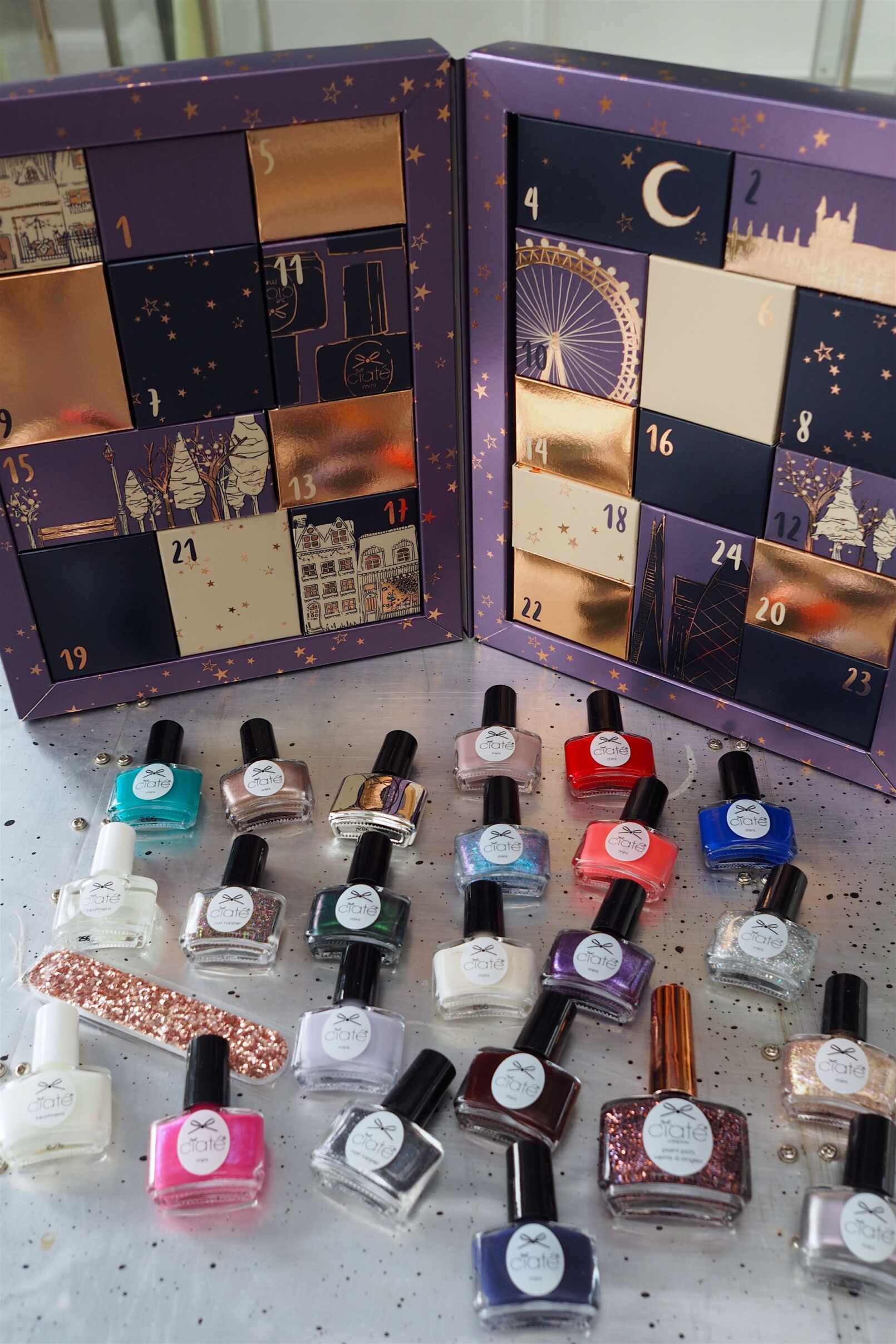 The Body Shop – £99 (£187 Value)
The body shop actually have three different calendars this year from £60, this being the most expensive at £99. The packaging is gorgeous, it does have 24 days and there are some full size gems in there like the British Rose Body Butter, Himalayan Charcoal Mask and Almond Hand Cream but there are also a few filler days… some of the low points include a single muslin cloth and a plain black nail file. All in all, it's a wonderful calendar but I think the price would have been better set a little lower around the £75 mark, especially compared to other similarly priced calendars. It's available now, in shops and online here.
Kiehl's – £95 
This year has been the year of Kiehl's for me… I had barely tried anything from the brand before but have discovered so many gems this year that are now part of my regular routine. Their calendar isn't cheap at £95 but you get a great selection of their lovely products including my favourite Amino Acid shampoo and conditioner, a full size hand cream and the perfect travel-sized midnight recovery concentrate. It's also a great uni-sex option if you're looking to buy a beauty calendar for a man in your life, or maybe even share one with your other half! It's available now in Selfridges and online here.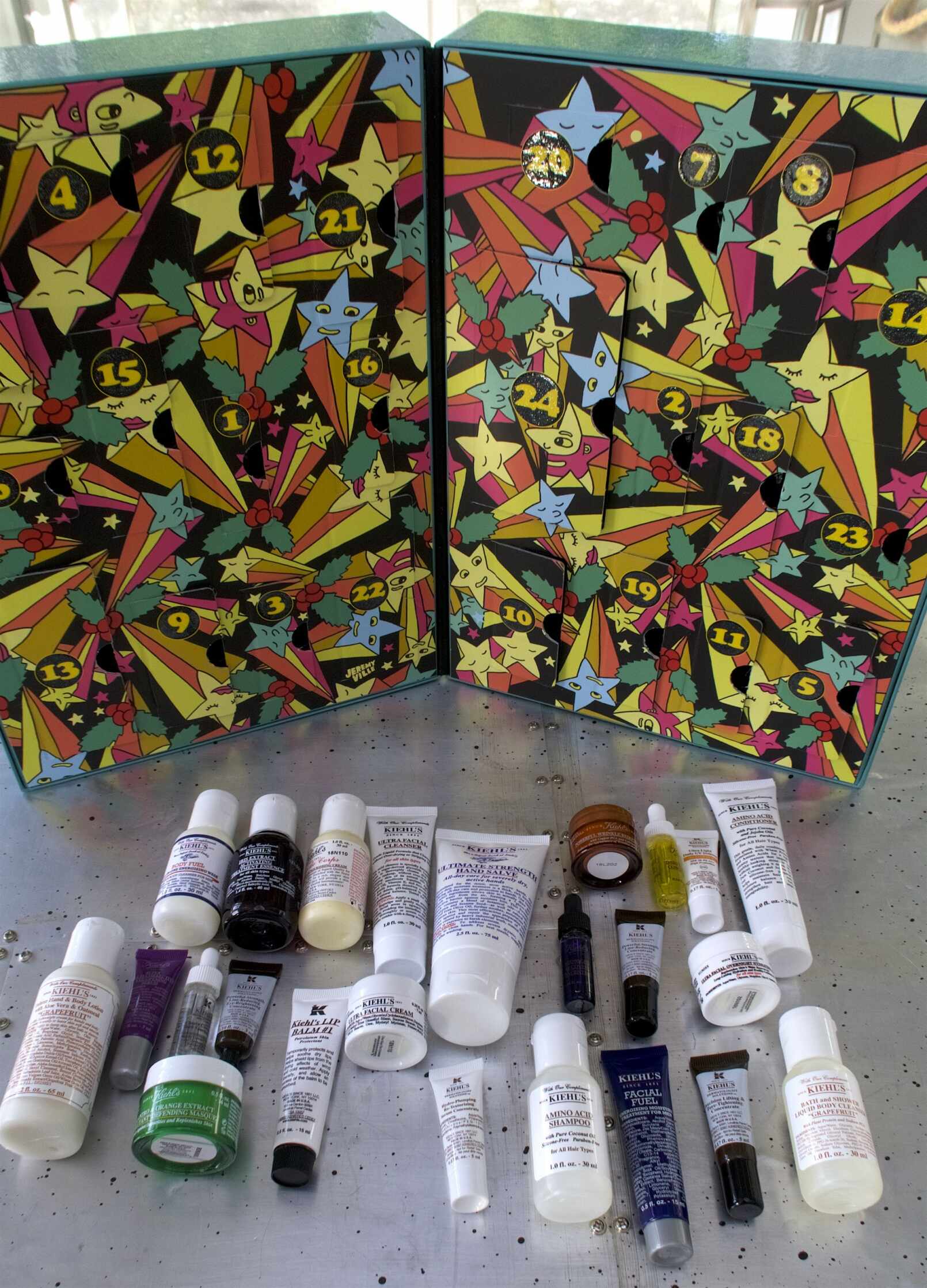 Clarins – £95 (£146 Value) 
The Clarins beauty calendar is another of my favourites this year as it has a lovely variation of makeup, skincare and body products and contains a full size of my favourite Instant Light Lip Oil, a cute mini version of my other favourite Instant Light Lip balm and a full size of the cult classic Beauty Flash Balm. It totally let's itself down with four filler days including possibly the worst inclusion of all – three gift tags (who would use these?! Totally random!) The other wonderful product inclusions make up for it, but considering the £95 price tag and relative low value for money, I don't think these should have made the cut! Next year I would love to see them cutting the fillers and getting the 'Value' up to double the RRP, then they would definitely be amongst the best offerings out there. That aside, this is the perfect option for die-hard Clarins fans, and a wonderful way to discover some of their amazing hero products. It's available now, on counters and online here.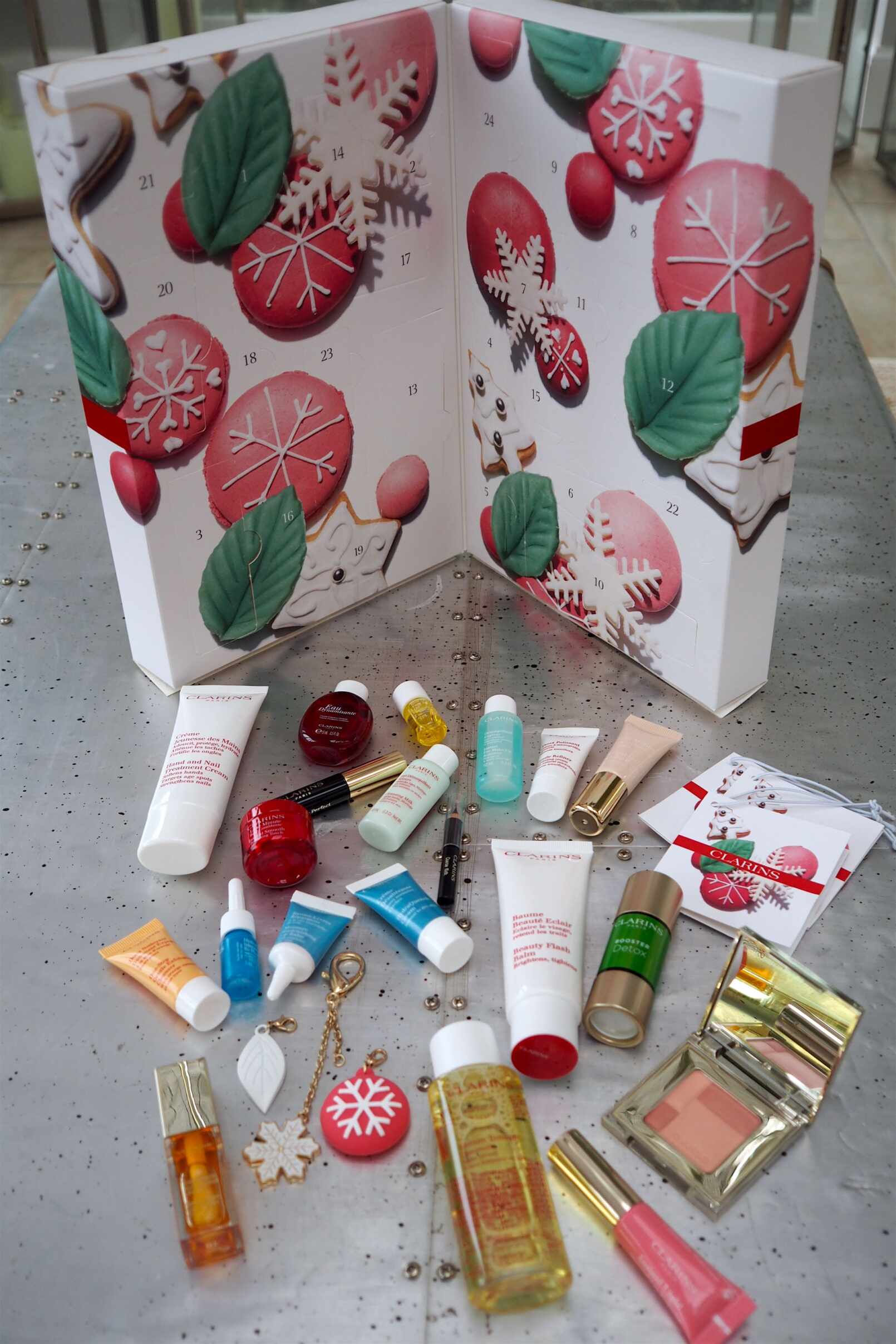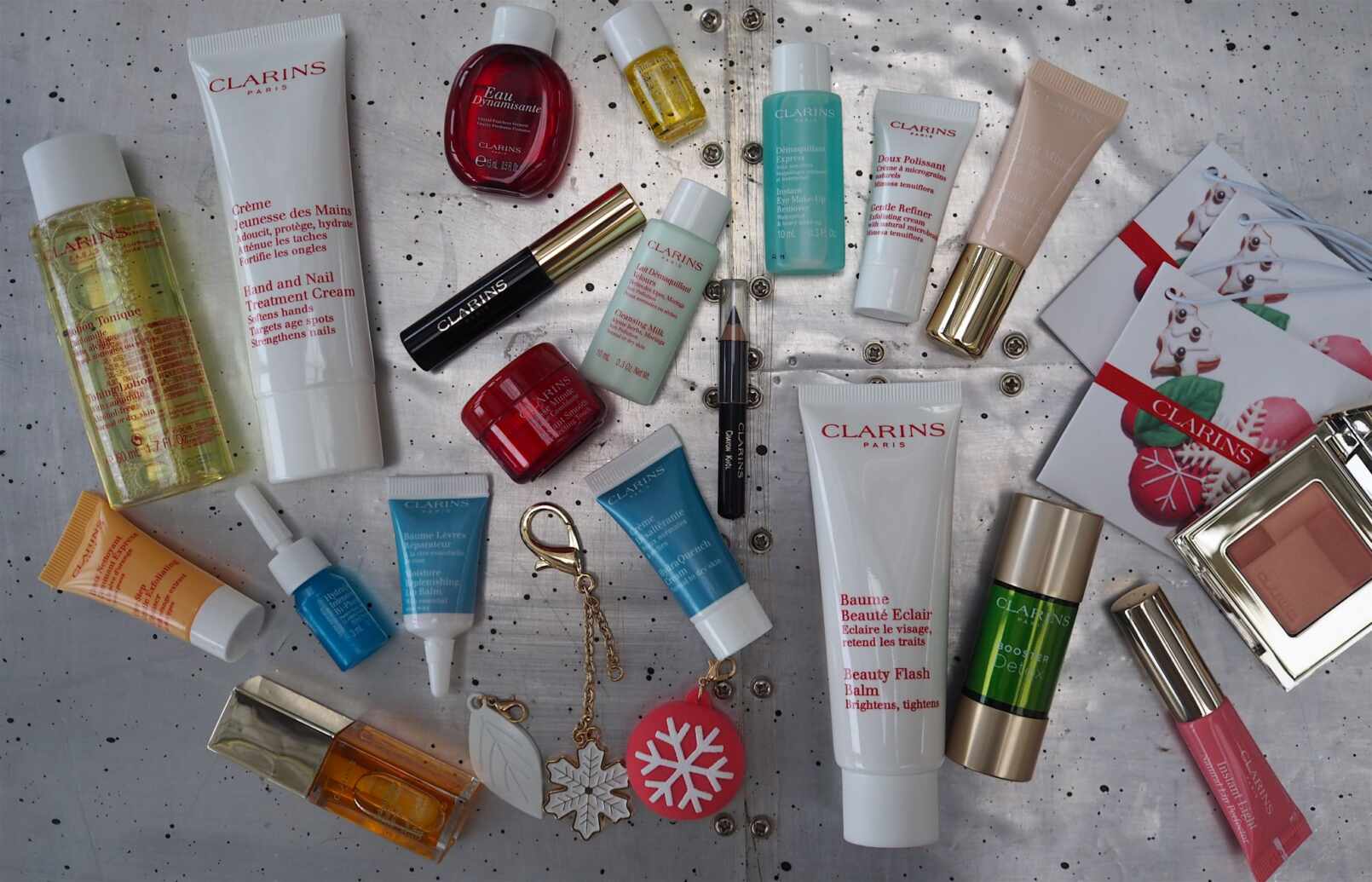 bareMinerals – £75
I was really excited to see bareMinerals launching an advent calendar this year, and the design is really lovely, especially if you don't want something huge in size. It's very compact and neat. The product sizes are very generous and the colour selections are really nice. I would have loved to have seen a little more variation in the products themselves (4 Lipsticks, 5 glosses, 5 eyeshadows and yet only one item from their lovely skincare range!) There are also a lot of their original loose powder in there… hopefully next year we might see some of their 'ready' products make an appearance too! Available now, at Selfridges and online here.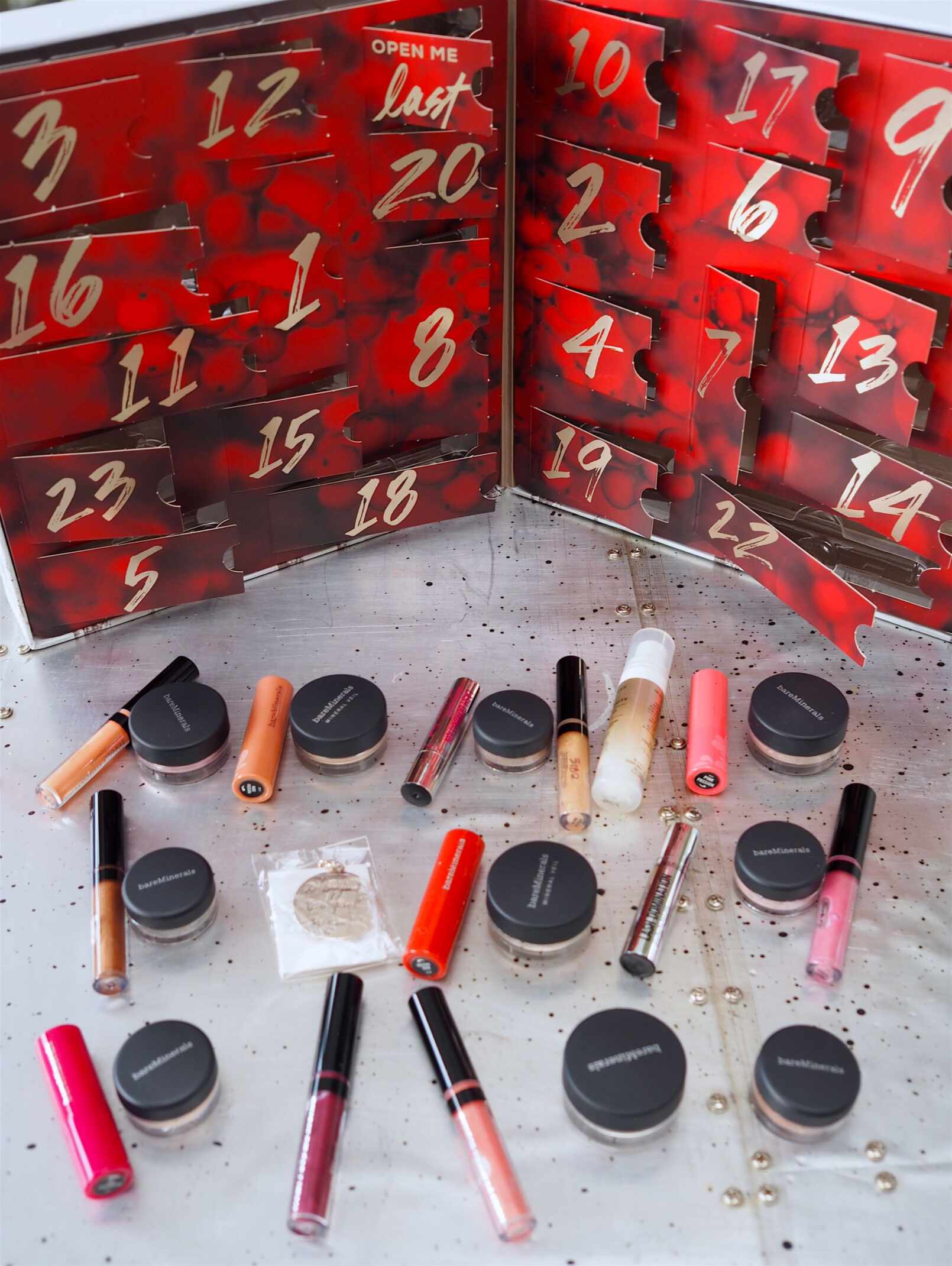 ASOS – £50 (£175 Value)
If you're not into OTT Christmas vibes from your calendar, then ASOS' offering will be right up your street with it's lovely monochrome marbled packaging. It's great value for money also, being over triple it's RRP and including lovely brands like Elemis, Philip Kingsley, Yes To and Philosophy. I personally was a bit disappointed that I've tried most of these products before and would have like to have seen a few more niche products in there. The inclusion of eye drops is also a little odd if you ask me, but other than that there were no great surprises in here on the negative side of things. I think this is a great option for a mid-range calendar – not the best, but it's a good 'un. It's available now, here.
Affordable Options – Under £50 
Marks & Spencer – £35 (£250 Value!) with £35 spend in store on home, beauty or clothing items.
My favourite calendar of the year by far. It was good last year but it blows the competition out of the water this year… M&S have once again excelled themselves with their offering. Highlights include a 10ml Shay & Blue fragrance, mini Emma Hardie cleansing balm, 50ml Alpha H Liquid Gold, mini powder brush from Look Good Feel Better, 30ml Nuxe Huile Prodigieuse and a very generous tube of Rodial's Super Acids peel. Absolutely no fillers or rubbish products. The design of the calendar is super cute too, and totally re-useable to make a calendar for you friends or kids for next year. This is without a doubt my top pick for this year and I'm sure it will quickly sell out. You can get your hands on it from the 10th November in M&S Stores. As I said above, you do have to spend £35 in store to be able to buy it, but I love that they've done it that way to keep the price of the calendar down. Coming 10th November, more info online here.
Benefit – £34.50 (£68 Value)
One of the first to introduce a beauty calendar, this year I think Benefit have really dropped the ball with their offering. It's a 12 day calendar, which is fine… but I was really disappointed by the design and quality of the packaging. It's very small, thin, lightweight and seems to be aimed at teens (it sings and everything). Again, fine if that's what you're looking for, but the products inside also disappointed with their lack of new releases or anything different from the brand. I'm all for a few classic bestsellers like Hoola and High Beam but I would have loved to see some mini versions of their new brow range in there as well, and maybe a little more generous sizes for the £34.50 price tag. Overall I think this was the calendar I was most disappointed by considering how much I love the brand and how many great new products they've launched this year! Available now, online here.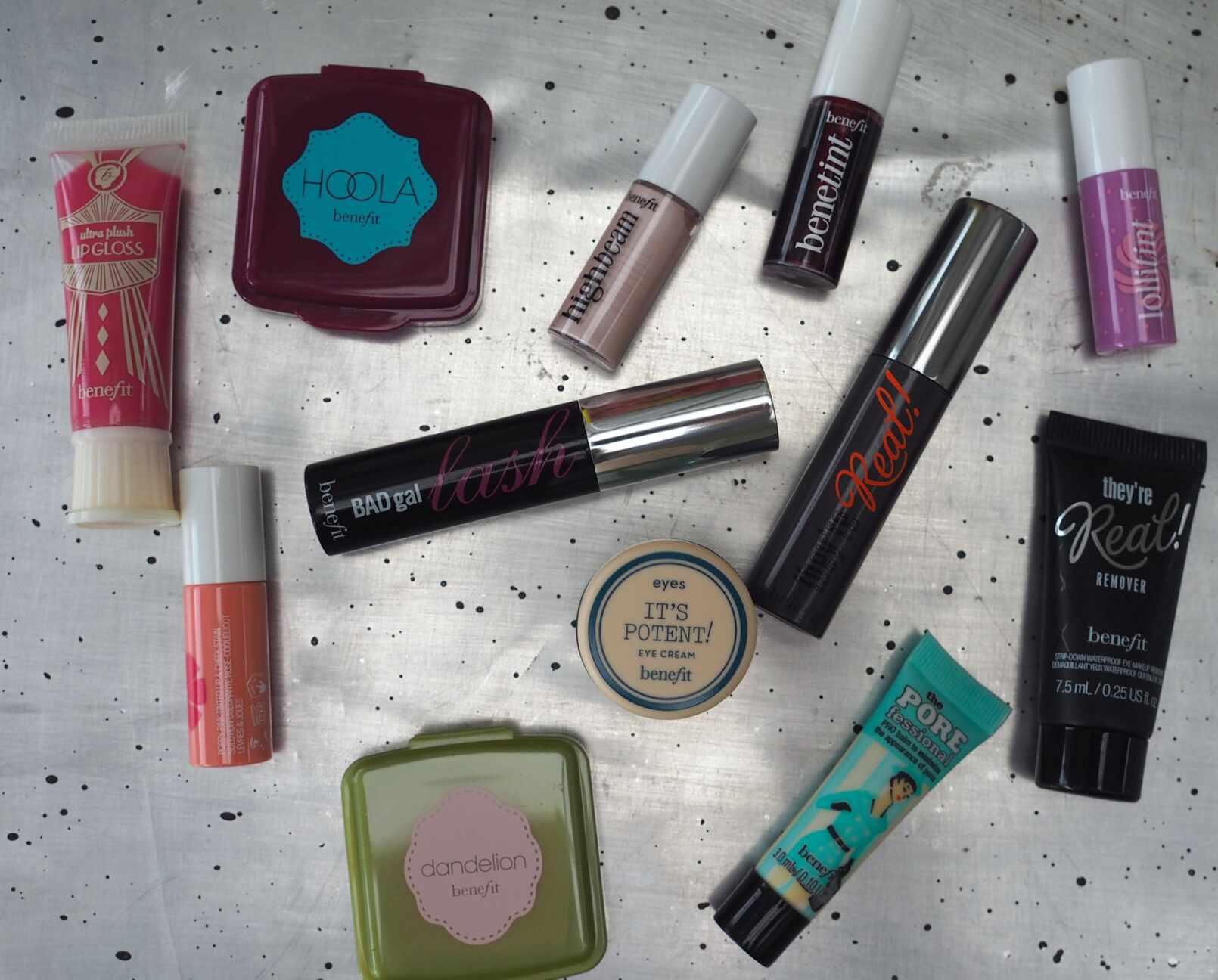 L'Occitane – £42 (£80 Value)
One of the best mid-range offerings this year in my opinion. The design of this calendar is totally charming and the products inside are all ones I would use. No fillers, just lovely travel-size body treats. It's not the best value for money pound-for-pound, but if you're looking for a more body-focused calendar. Available now, online here.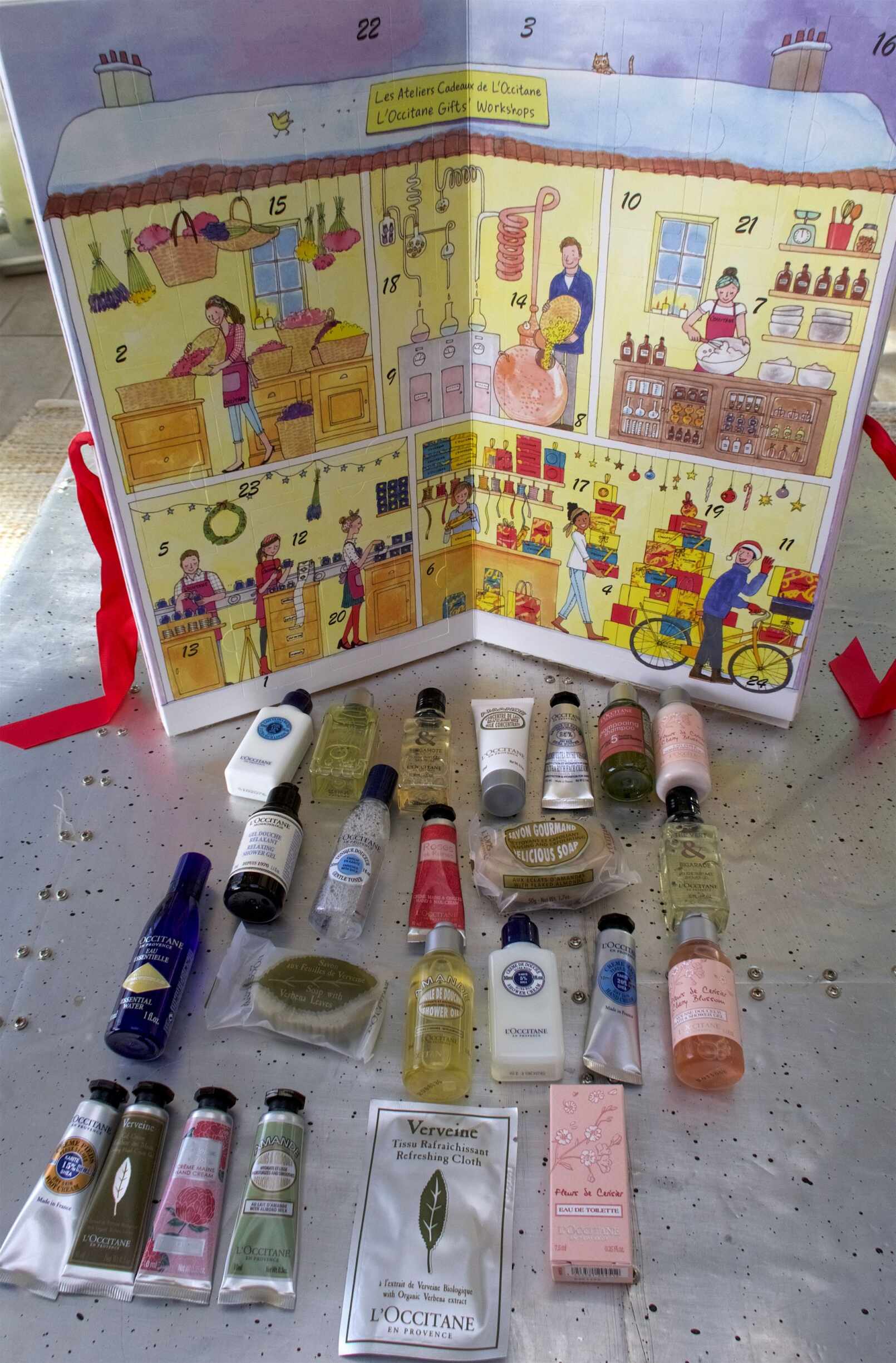 Tanya Burr – £15 (Reduced from £25)
The best budget option this year, Tanya's calendar has an RRP of £25, but currently reduced to £15 in Superdrug, which makes it great value for money. It's a twelve day calendar and you get three full size glitter nail polishes, two glitter eyeliners, two loose glitters and four full size lip products. There are a couple of filler products in the form of a nail file and compact mirror, but these are super cute in design and for the price, you really can't complain. A little heavy on the glitter front for me personally but a lovely choice for teens or glitter queens! The packaging is also adorable. It's designed as a wintery townhouse and I love the addition of little Tanya and Martha silhouettes in the windows! It's out now in Superdrug and online here.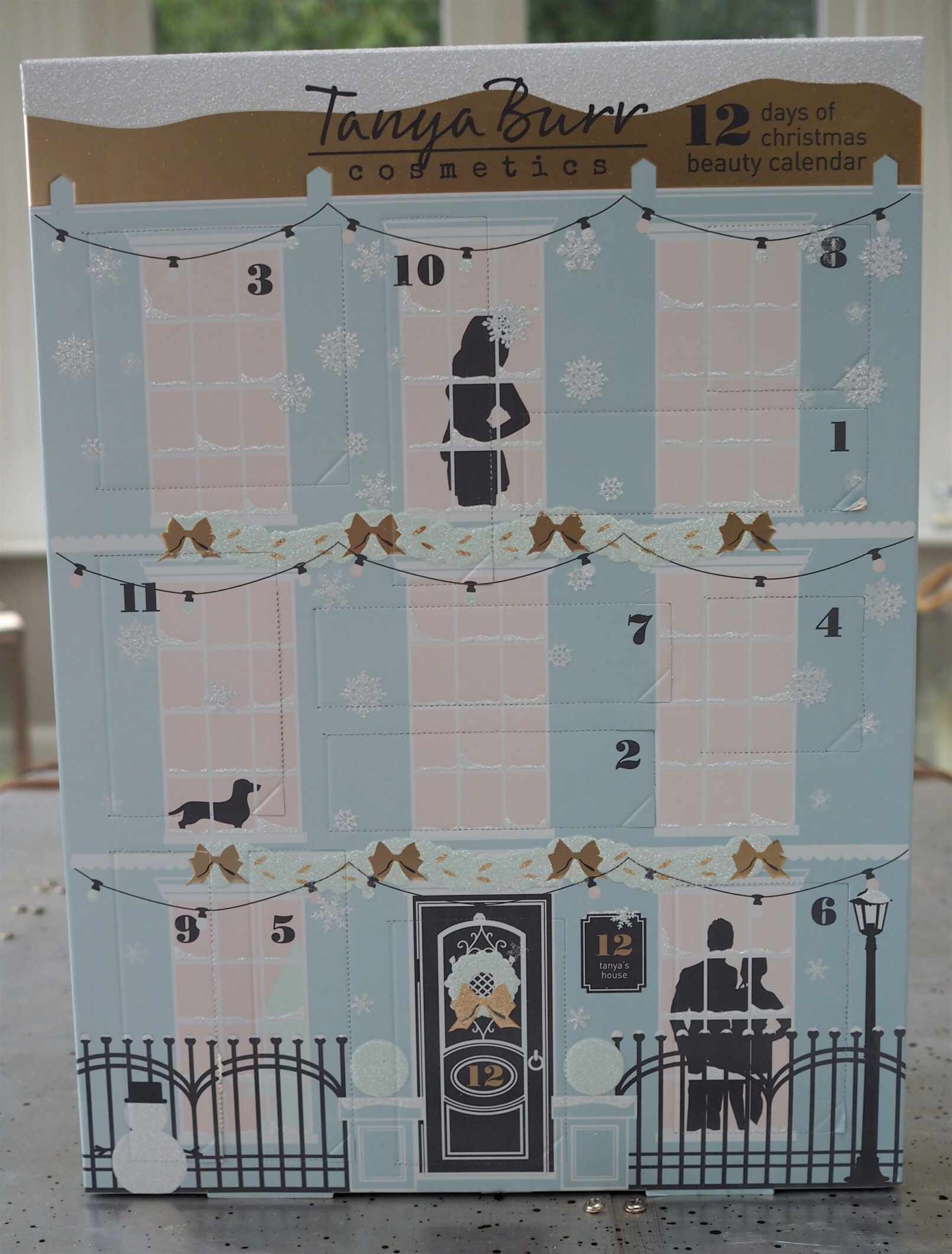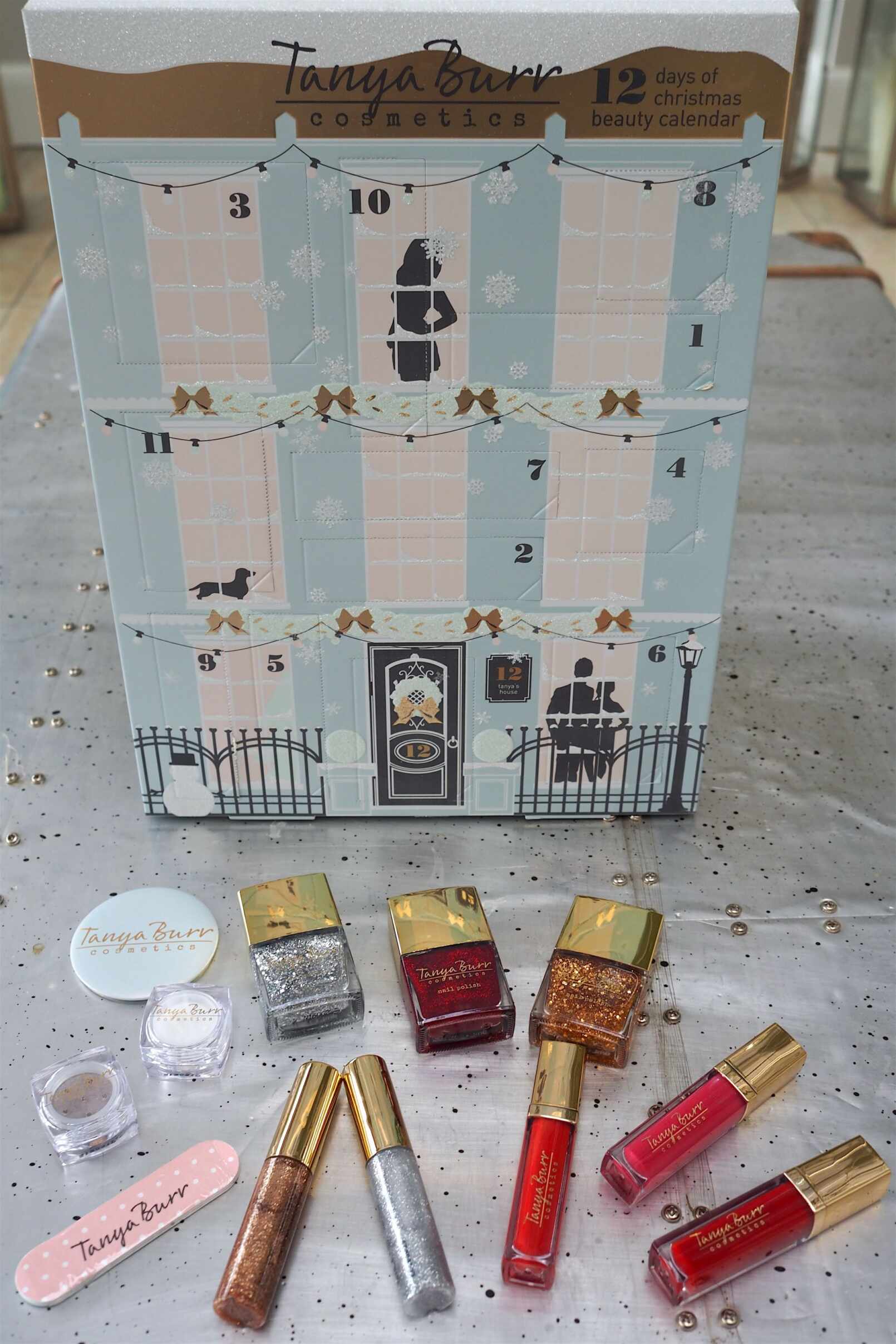 Sanctuary – £25
Another of the best budget options this year. Sanctuary is such an underrated brand in my opinion. They have such wonderful products and you get great deluxe sample sizes in this calendar. There are a couple of fillers including (bizarrely!) a heart-shaped cookie cutter and bulldog clip, but for the price, it's a lovely option for those who don't want a makeup-focused calendar and the design and quality of the packaging is amongst the best, regardless of price. It's out now in Boots, online here, and is currently included in their 3 for 2 offer.
Rituals – £49.50
The first beauty calendar from one of my favourite body brands, Rituals. They have done really well with the product offerings – great sizes and a nice selection of different products. It's more focused on body products rather than their fragrances, home, skincare or makeup, but I think that's what they do best so I don't mind that at all. The packaging could have been a little nicer, but considering it's such a larger calendar, it's pretty well done and tied with a nice big, gold bow! It's out now in Rituals stores and online here.
Dirty Works – £15
The most affordable calendar I've featured in this post, the Dirty Works offering is a nice alternative to some of the more expensive options, There are a lot of fillers in here including individual bath sachets and eyebrow stencils, but also some good sizes of their bath and body products and a mini brow pencil and eyeliner. It skews very young but would make a really nice budget option for teens if the Tanya Burr calendar has too much glitter for your liking! Available from Sainsbury's from 10th November.
 At a Glance
Simply The Best: M&S, Liberty, Selfridges Beauty Workshop, Sanctuary, Diptyque
Best of The Rest: Jo Malone, Clarins, Kiehl's, Ciate, Tanya Burr, L'Occitane, Charlotte Tilbury
Worth A Look: bareMinerals, Rituals, Benefit, The Body Shop, ASOS, Dirty Works