One of my favourite bargain beauty brands, Collection, have recently launched a new range of matte lip creams and I'm so in love with them, I wanted to post a full review on here so you can see all of the colours. There are six in total, with four of these being go-to shades for me, and especially so the nude 'Cream Caramel' and the deep plum 'Mulberry'. The colour selection is bang-on, I feel like there's something for everyone (even if I wouldn't wear the orange 'mango' and the purple 'blackberry', I know loads of people who would)
The texture is lighter than many similar matte lip cream products out there, yet the colour payoff is really lovely. They manage to stay matte and comfortable at the same time. The staying power isn't what some would expect from this kind of product, but they touch up really nicely and don't get overly cakey. In fact, the only thing cakey about these is the smell (yum!) The scent is really lovely.
For me, they are the perfect matte liquid lipstick and the best part is, they are only £2.99 each. Next time you're in Boots – swing past and take a look at these. You won't regret it!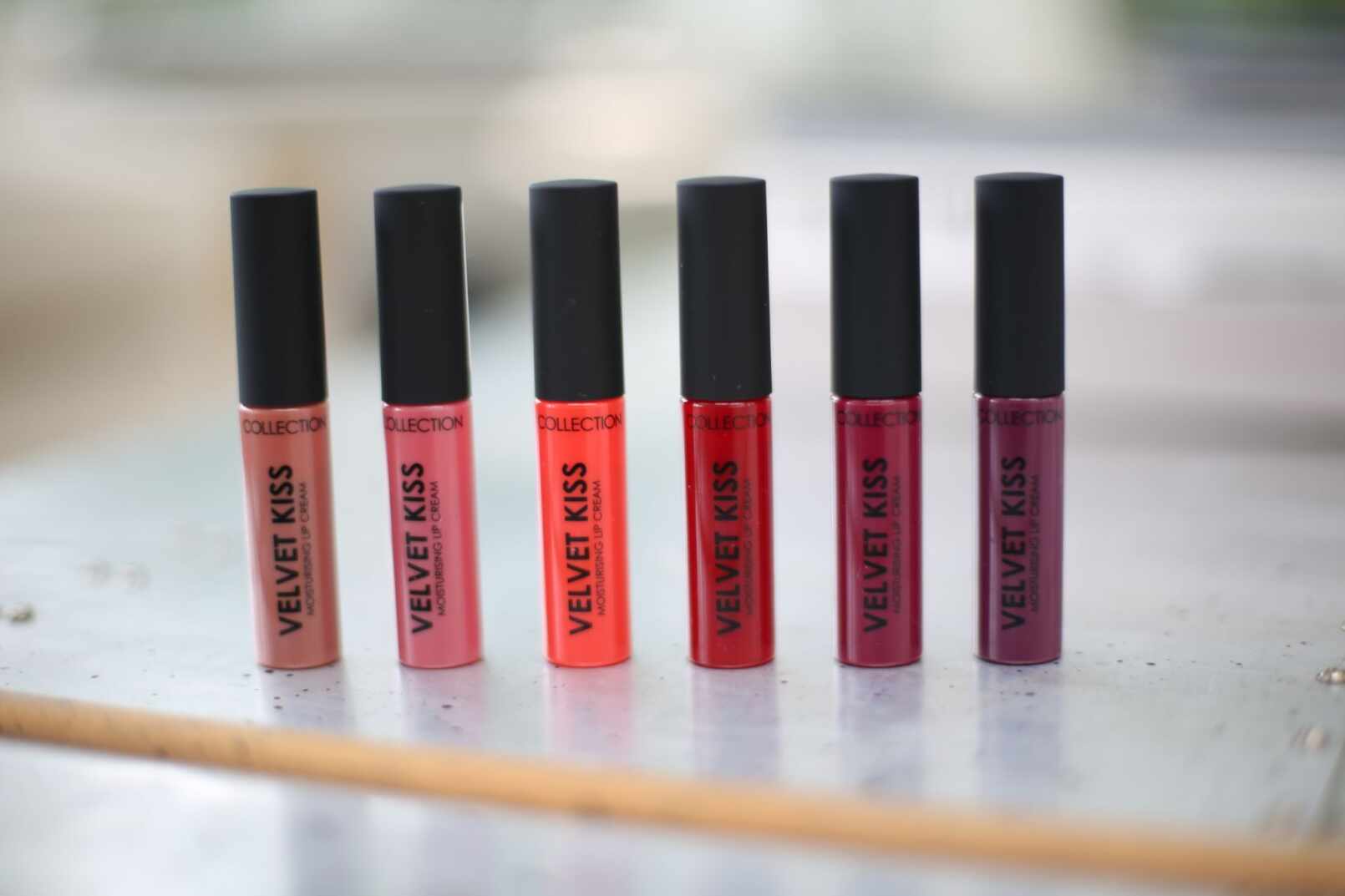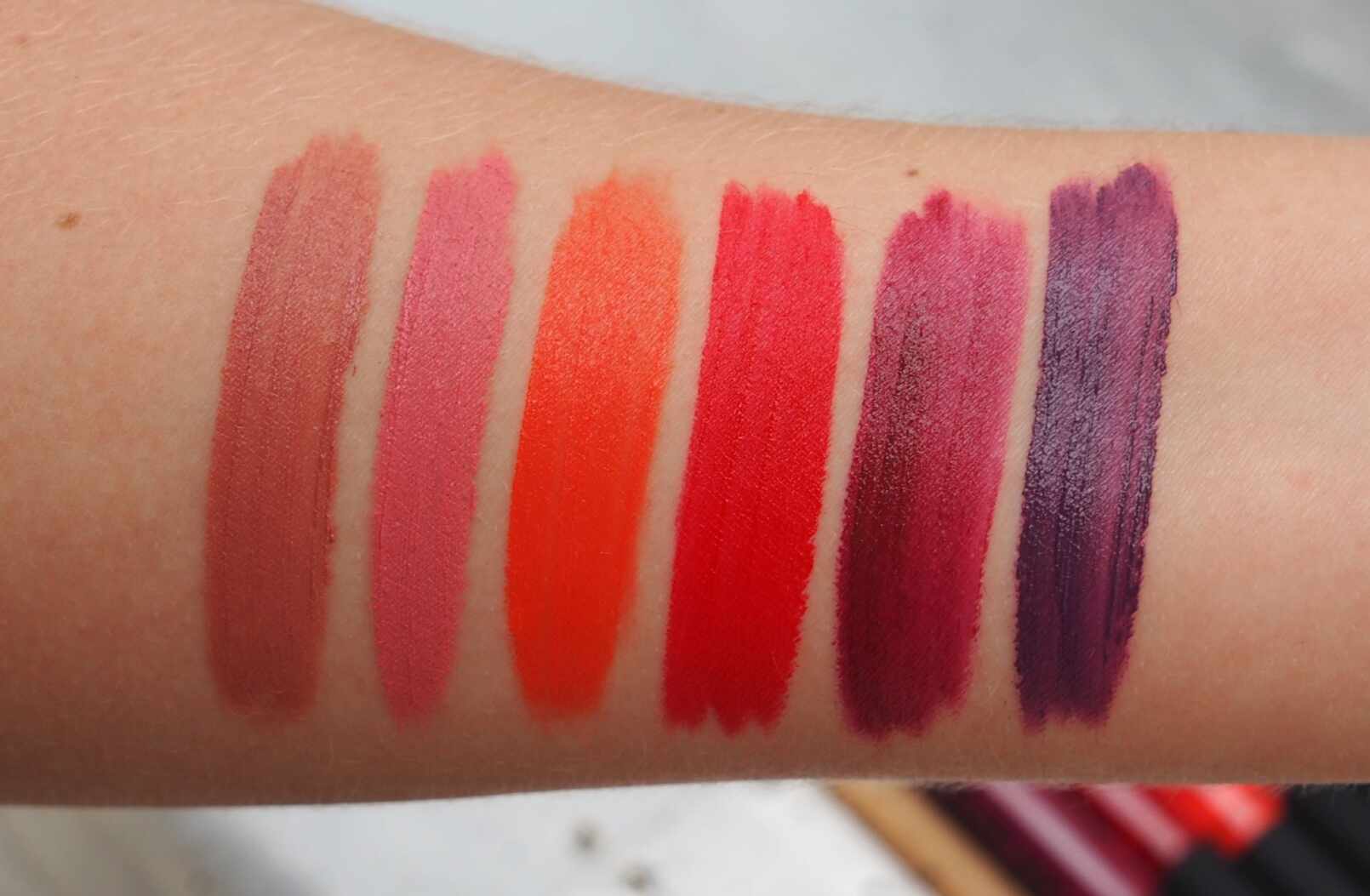 Above left – right (and below from top to bottom): Cream Caramel, Cream Cotton, Mango, Rosie, Mulberry & Blackberry