So, in case you haven't heard via my other channels… I'm currently expecting a baby! At 20 weeks, it's got to the point where I've officially had to abandon my post-pregnancy skinny jeans and go on the hunt for some decent maternity wear. While much of my wardrobe still fits as my bump is still quite small, I knew from early on that wanted to invest in a few maternity pieces. I think investing in the right maternity clothes early on makes total sense – as it maximises the amount of time you get to wear everything AND as it's my first baby (and I hope you have more in the future) I'm OK with buying some nicer pieces I know will last through this pregnancy, tide me over post-baby till I'm back in my normal jeans and survive for pregnancies to come in future years. I've also been lucky enough to have a few pieces sent to me over the past month since I've announced my pregnancy… so I've actually ended up with quite a lot of maternity options in my wardrobe!
This post is going to be a mixture of a few different things… firstly, a run down of my absolute essentials for dressing a little bump (when you're at the awkward stage of not fitting into your jeans, but equally being totally swamped by some maternity stuff!) Secondly, a little look at some of the nicest maternity designs I've found online and the moment, and also a look at some of the other pieces I've added to my wardrobe for the rest of my pregnancy. I've also added a new section to my blog shop recently called 'Bump & Baby Shop' where you can see everything that I've been buying recently both for my bump, and for the baby.
My Maternity Favourites
So starting off with my essentials. I've both bought and been sent quite a selection of maternity jeans, but the one design I cannot recommend highly enough from my experience so far are the Topshop Under Bump Joni Jeans. So many of my maternity jeans are much, much bigger in the thigh and ankles than my normal jeans. While I'm sure this will be a positive further along, at the moment this just means they are constantly falling down, and the Joni's are the only ones I have found to come up truly skinny, and stay up. They are a high-waisted 'under-bump' style so they still come up almost to my belly button at the moment, although this will also change as my bump grows I'm sure. A word of warning if you're looking at Topshop maternity jeans though… the maternity version of the Jamie (which I normally love, and look almost identical to these) are terrible for falling down, and they also rub at my hips where the belly band attaches to the denim – to the point where I'm left with big sore patches for 3 days after wearing them – not good!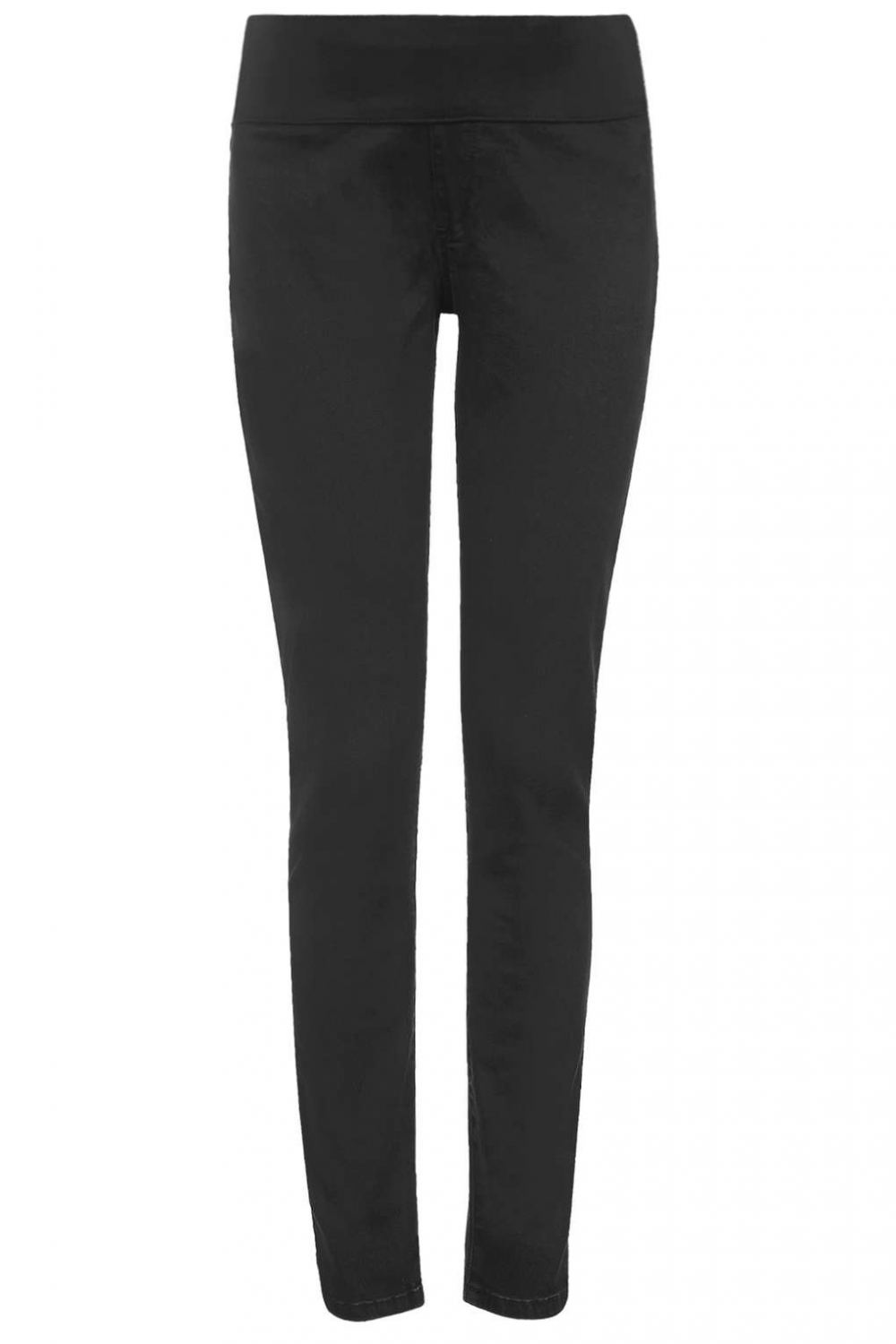 Secondly, maternity leggings… I have two different pairs I love, the first from Seraphine – Their Bamboo Active Under-Bump Leggings have been amazing as they are super soft and thick, almost like really thick tights. They are really comfortable as they don't have a thick waistband (unlike some of Topshop's ones) and they are great for wearing under tops/tunics and also for working out. They are really good value for money considering the quality, at £10. The others I love are slightly more expensive as they are from luxury maternity brand Isabella Oliver – Their 'Easy Leggings' (on a side note, having tried out most of the competitor brands out there, although expensive, Isabella Oliver is without a doubt the best quality maternity clothing in my opinion)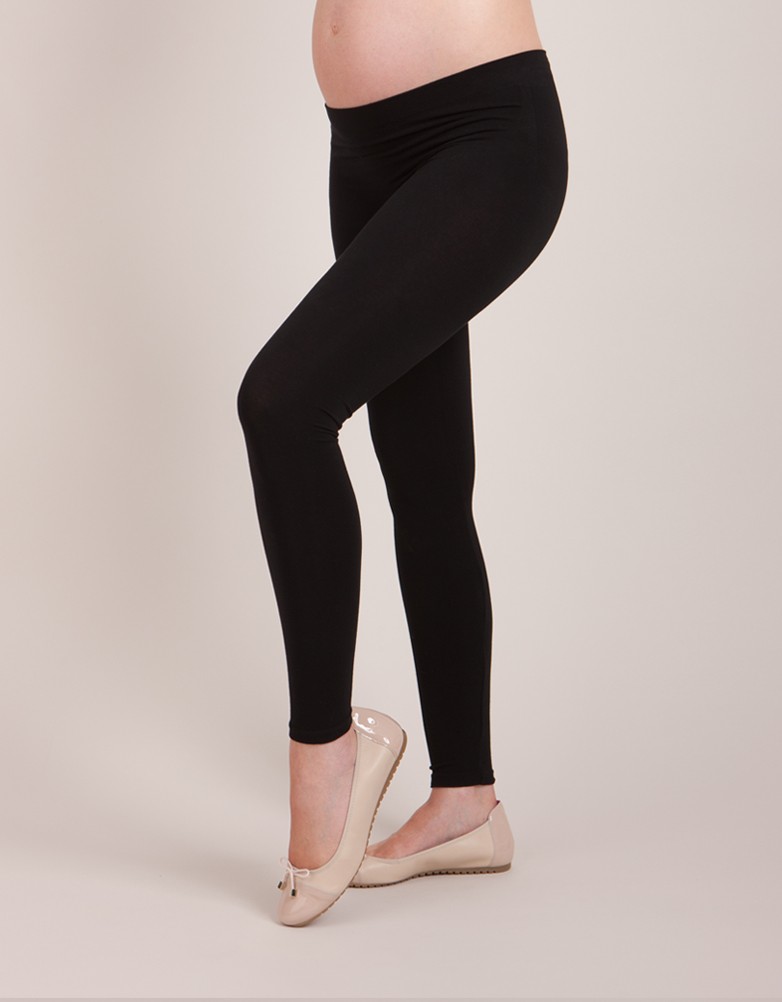 Talking of Isabella Oliver, without a doubt my favourite maternity item, and one that I'm confident I will wear post-baby too as I love it so much, and it's cut so well that you definitely don't need a bump to wear it… is their black Annora Maternity Jumper. It's long enough to be able to wear with leggings alone, but also looks great with jeans. It's pricey at £119, but I've basically been living in it and know it will be a wardrobe favourite for years to come (you guys know how much I love stars!)
The other item I really recommend is the Emma Jane Maternity & Nursing Bra. Obviously I don't know how long I will use this for post-bump yet, but I've been out of my regular bras since 10 weeks and have been wearing this every single day that it's not in the wash. So comfortable, but still supportive. As it's a nursing bra, it also comes with clips for breastfeeding… again, I'm not sure if I'll be able to breastfeed yet but I hope to be able to, so therefore hoping this will be something I wear for an extended time after the baby arrives. Another plus point to this one is that it's not too obviously a 'nursing' bra – it just looks like a normal sports bra. It's comfortable enough to sleep in and also on the lower-end of the scale price-wise for maternity underwear at £16 – definitely something I will be buying a couple of for the rest of my pregnancy!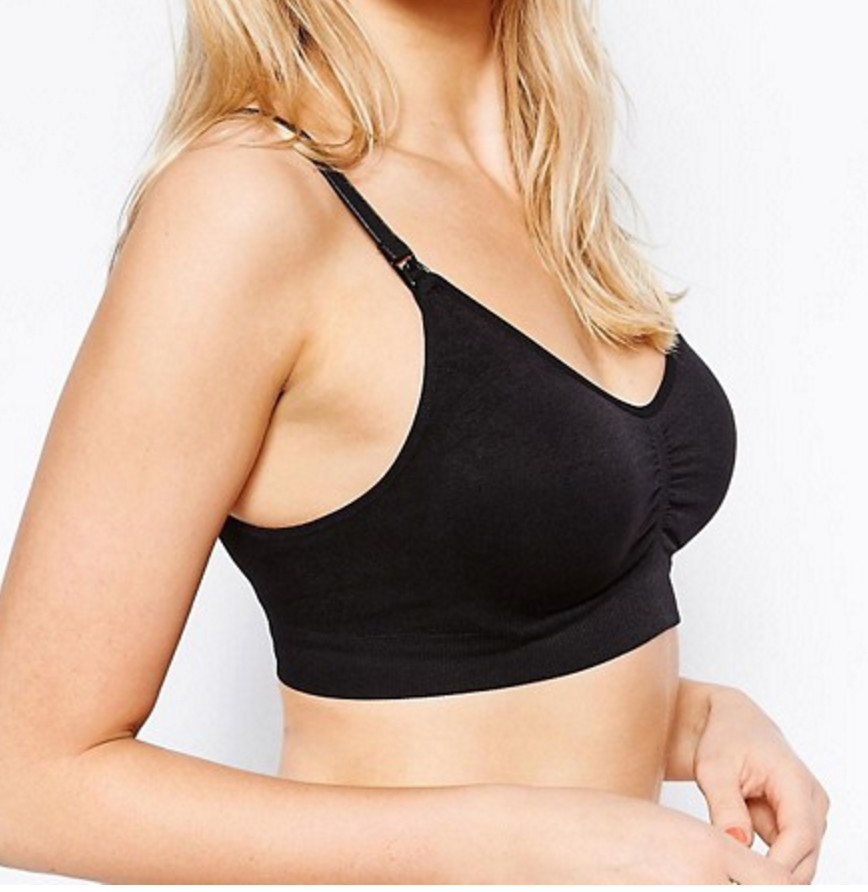 My Maternity Wardrobe & Wishlist
So the above are my top four essentials so far during my pregnancy, and the below is a combination of things I already own and my maternity wishlist… Just a few things that have caught my eye recently – I hope it helps some of you out if you're looking for some maternity wardrobe inspiration – it's so much harder to find nice maternity things than it is normal clothes!
Anyway, hope you're all having a great day and enjoyed this little update! I'm thinking of doing a baby wishlist version soon if that's something you would like to see?