When these cute-as-a-button lip balms landed on my desk a few weeks ago, I knew they would create quite the stir online. They are easily the cutest beauty launch of the year… a neon-lover's dream, and as they are and extension of YSL's Volupte range, they are also immaculately packaged, super luxurious and smell divine. But are they worth the investment?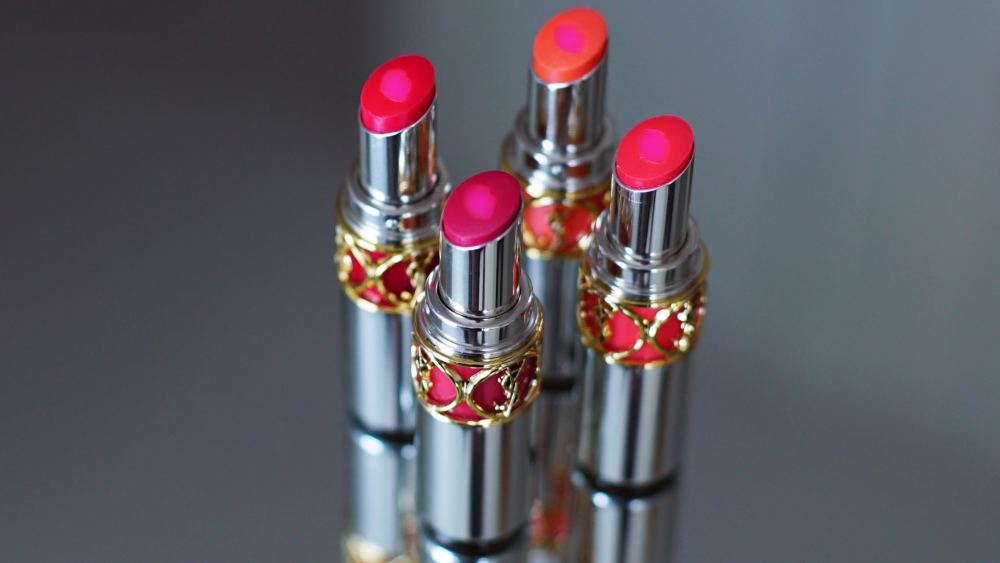 Well… it really depends how much value you put on packaging and aesthetics versus function. The product itself is super nice to use, laced with YSL's signature mango scent (my fave!). The lip-shaped core of the stick holds the balm-benefits (macadamia and apricot butters blended with passionfruit, coriander and jojoba oils) while the outer shade imparts the tint onto the lips.
It has a smooth, oily texture that is comfortable to wear and the colour payoff is as I expected… very sheer but still noticeable (I knew this would be the case as the colour of the shades in the stick is so vibrant for a balm) They are however, quite buildable on the colour front. There is no unevenness in colour created by the lip-shaped core running through the centre (again, something that is occasionally the case with these type of double-coloured products) and yes, the lips run all the way down through the bullet, so the lips will stay with you! If you're already a fan of the YSL Rouge Volupte family, these sit just below the Rouge Volupte Shine in terms of payoff – they are more oily in texture and about half as pigmented. They are also housed in the two-toned, majority silver casing rather than the all gold (which I personally prefer).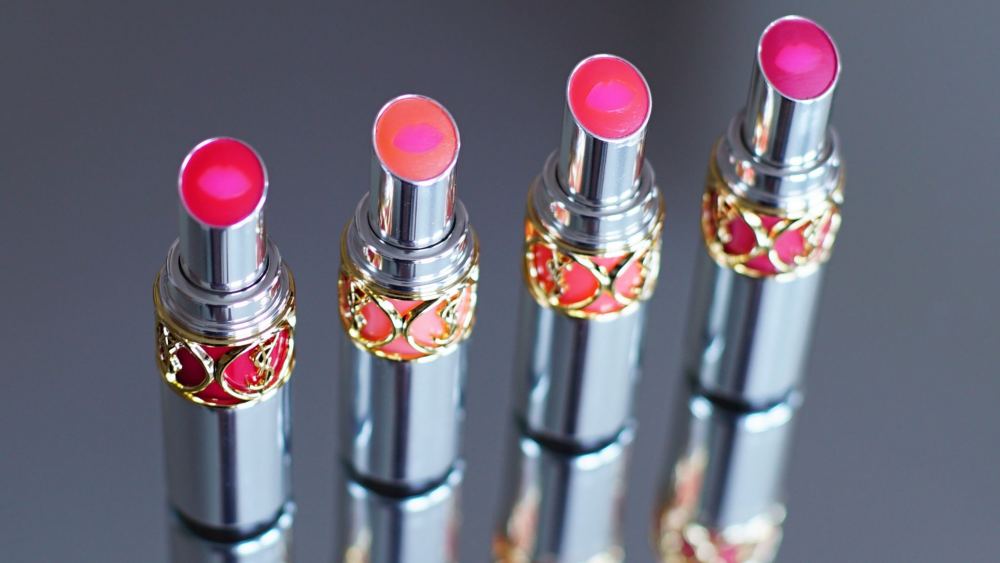 Above images, left to right: 4, 7, 9, 12
The one downside is the actual performance of the product as a balm. I've been testing them for a few weeks and I don't think they really perform as a nourishing balm as well as some of the other balms I have, so in that sense, they do sit in the colour camp for me, rather than a treatment balm (i.e. if you have really super-dry lips, don't expect these to solve that) but they are undeniably lovely.
Because of the sheer nature of the colours, they are pretty universal when it comes to wearing them, most of them would suit pretty much any skin tone and depth, it just depends on your tone preference. There are 12 shades in total, I've shown four of them in this post: 4, 7, 9 & 12, my favourite being 12.
Overall… they've definitely secured a firm place in my handbag for day-to-day use. They are so nice to use, look pretty on the lips and make me smile every time I reach for them. These have been available in Selfridges for a few weeks, but roll out onto YSL counters nationwide on Wednesday! They are £27 each.