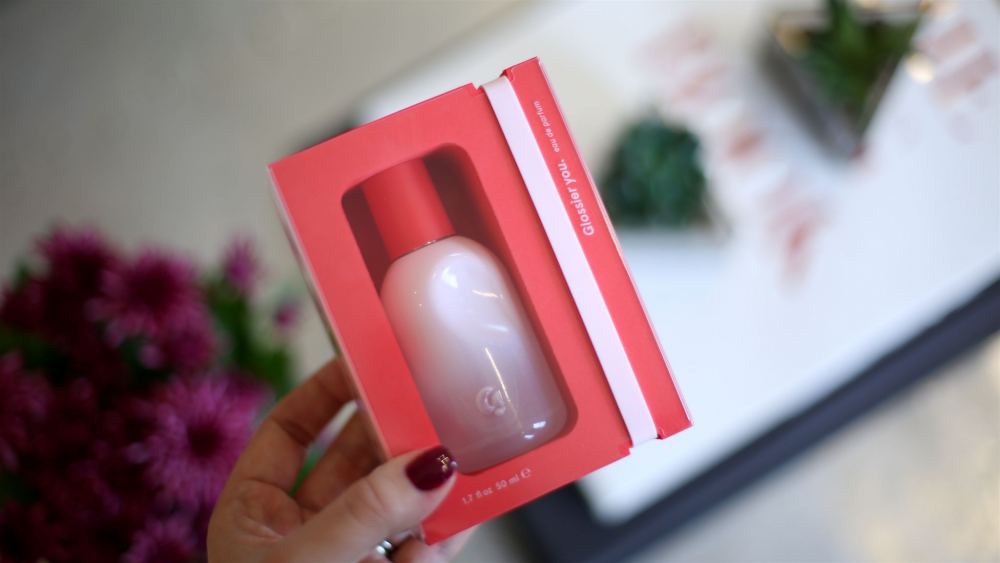 Unless you've been living under a rock for the past couple of weeks, you'll already know that US start-up, cult beauty brand Glossier launched in the UK this month. Amidst frantic bulk-ordering from both beauty junkies and bloggers alike, the brand decided to further fuel the fire by launching it's first ever fragrance this week. Glossier is one of those brands that isn't just popular because of it's (really bloody good) products, but the whole 'lifestyle' vibe and aesthetic behind the brand itself. Therefore, the addition of a fragrance makes total sense for the brand, and I have to say as soon as I smelt it, I knew they had hit the nail completely on the head.
It's literally the perfect scent to bring the brand to life in a new way. Founder Emily Weiss described the scent as smelling like 'your boyfriend's neck after he's been wearing cologne for eight hours' – I like the concept… but to me it smells incredibly similar to Molecule 01 – the cult 'not really a fragrance' fragrance that set the blogging world alike 5 or so years ago. It really does just smell fresh, clean and well… very much like 'you' (mission accomplished Glossier!) It kind of smells like you're not really wearing a perfume, rather that you just smell really damn good… naturally!
It's a super-subtle blend of musky-powdery goodness. After trying it for the weekend, I really am a big fan. It's so fresh, yet has a creamy warmness to it at the same time. There's one downside though… The staying power is pants. Like 1 hour kind of pants. Maybe it's me, but I've tried spraying this on skin, clothing, even hair! And I can't seem to make it last. It's a good job the bottle is dinky enough to carry around in your handbag then… because that won't stop me wearing it.
Glossier You launches TODAY at midday in the UK. It's priced at £45 for 50ml.