Today's post is going to be somewhat of a departure from my normal subject matter, but I've been getting back into my fitness routine recently and thought you might like to hear about something I'm going to be trying out… MBT's – otherwise known as 'The Anti-Shoe'!
I have to admit, MBT's really aren't the most attractive choice in footwear. They somewhat remind me of middle aged European tourists, not usually a good look! These however, are the latest addition to my fitness routine.
There is a growing selection of similarly designed trainers on the market, but MBT's were the first (if my memory serves me right, I apologise if I'm wrong!). It now seems like everyone is now jumping on the band wagon… including Sketchers and Reebok to name a few off the top of my head.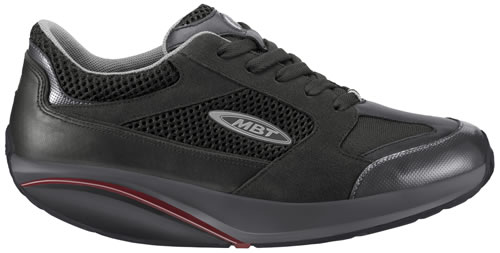 They work on the principle of creating natural instability – similar to the effect of walking (or running!) along a sandy beach, promising to help reduce cellulite, burn more calories and improve your posture.
But do they work? Well that's what I'm going to be finding out over the next few weeks. I have weak ankles so I'm not going to be using these for running. I am however, going to be wearing them twice a day for walking Woof (She's understandably a huge fan of this review process – lots of walkies guaranteed!)
The 'Moja' Style in black (as shown above) are my design of choice… the most simple, subtle pair they make. They retail at £159 so aren't cheap, but if they deliver what they are promising, they'll be worth it!
What do you reckon guys… Have you tried them? Do they work? Can I expect my legs to be slim and toned in a few short weeks?! (I hope so!)
Fleur xx